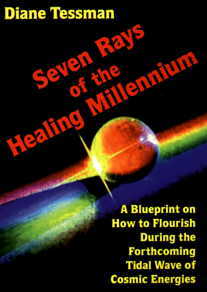 Seven Rays of the Healing Millennium
An Earth Changes Survival Guide. Mastering the seven rays of human consciousness. Here revealed for the first time is the miraculous blueprint given by star guardian Tibus to one of the foremost channels of our time. On behalf of the higher beings of space and time, Tibus gives this survival formula for the sweeping earth changes taking place planet-wide as humankind poises on a tidal wave of spiritual and cosmic awareness. Only $15.00
Order Here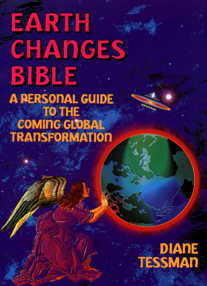 Earth Changes Bible: A Personal Guide to the Coming Global Transformation
As this century draws to a dramatic close, the Earth is in great peril. All the greatest spirituals leaders, UFO contactees and even the normally conservative scientific community warns that our planets is going through dramatic and catastrophic times. This book contains details and insights into future disasters and catastrophes to plague the planet before a Utopian socety can be born. Describes enounters with angel-like beings who say we could be working our way toward doom and global destruction
Only $15.00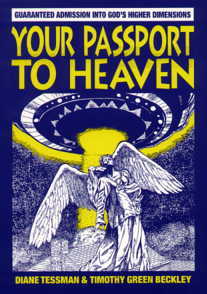 Your Passport to Heaven - With Tim Beckley
The Heaven's Gate Tragedy did not have to occur! We are all guaranteed admission into God's higher dimensions and realms. For the first time ever, this exciting book has answers for some of the questions that mankind has been asking for thousands of years. Exactly where is Heaven? How can I be assured of going there when I die? Can I communicate with the next world now? Will my loved ones be there to greet me? Read for yourself and discover the amazing plans God has in store for all of us.
Only $15.00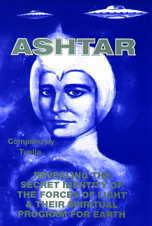 Ashtar
Compiled by Tuella
Who is Ashtar? The name Ashtar has become widely known in UFO channeling circles for several decades. It is said that his messages are being beamed from a colossal Starship beyond our atmosphere. According to his primary channel, Tuella, Ashtar is directly under sponsorship of Lord Michael and the Great Central Sun Government of this Galaxy. This volume contains the most recent information channeled by the Ashtar Command and consists of vital data on coming world events, the ongoing war against evil, personal messages for world
leaders, as well as those serving the Light.
Only $15.00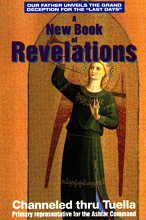 A New Book of Revalations
Channeled thru Tuella
Warning! This book corrects many of the misconceptions and inaccurate translations made of the old and new Testaments and lays the foundation for a New "Book of Revelations" as transcribed from the highest spiritual powers in the Universe. Some of the shocking revelations include: The true meaning of 666. How God's rebellious son Jehovah inserted distortions into the original Biblical scriptures. How a legion of Angels will protect you personally during a global war that will take place in the Middle-East in the not-so-distant future.
Only $15.00

Cosmic Prophecies for the Year 2000
Compiled through Tuella
The year 2000 is almost here! Find out now what we can expect for the new Millennium. This book contains vital information from a cosmic symposium of 27 extraterrestrial communiques, including nine noted space commanders and representatives of the Solar Tribunal and Spiritual Hierarchy.
Only $15.00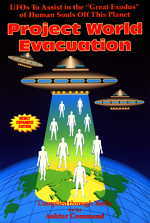 Project World Evacuation
Compiled through Tuella
Will the start of the New Millennium bring about destructive Earth-Changes? Will Mankind start a nuclear war fulfilling ancient prophecies? Will extraterrestrials use their spaceships to evacuate the "Chosen Ones" before the devastation starts? A must read for those worried about what will happen to Earth and the fate of all mankind.
Only $15.00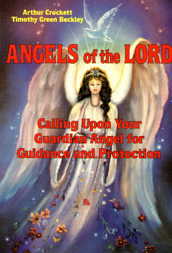 Angels of the Lord
By Timothy Green Beckley With Art Crockett
Learn the specific ways our Guardian Angel protects each one of us. How to "call-out" to your personal Angel. How to get your own Angel to answer your cry for help and assistance in matters big and small. Now for the first time you can learn all there is to know about God's special helpers to mankind.
Only $15.00

Secret Prophecy of Fatima Revealed
By Timothy Green Beckley With Art Crockett
Who is the "lady in White who has appeared over 200 times to issue a warning to mankind? What is the mysterious contents of the "Third Prophecy of Fatima" given in 1917? Why has it officially never been released by the Church? Now for the first time - the Third Prophecy of Fatima is finally revealed in this daring book. A book that the Church did not want published! Read for yourself and decide.
Only $15.00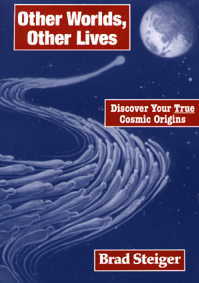 Other Worlds Other Lives: Discover Your True Cosmic Origins
By Brad Steiger
"I find it ironic," says the author, "that for the past 40 years or more, some of our finest scientific minds have made a concerted effort to discover conclusive evidence of extraterrestrial life. Yet 30 years ago, I discovered that alien intelligence's do exist. And what is more, YOU may be one of them!" Provocative reading on the nature of reality and our place in the Universe.
Only $15.00
Order Here

Credit Card Customers can also call our toll-free number:

1-800-793-1836.
If paying by Check or Money Order, mail to:
Global Communications
P.O. Box 753
New Brunswick, NJ 08903