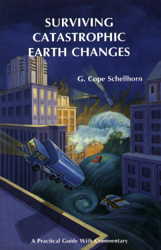 Surviving Catastrophic Earth Changes
By G. Cope Schellhorn
Never has one book addressed itself so well to a problem of truly life and death proportions at such a strategic moment - when some time still remains to take effective, evasive action. Indications are that our world is entering a dangerous period of accelerated earth changes that quite possibly threatens the survival of the human species itself. The reader is led, step by step through a series of chapters designed to maximize the survival odds in his/her favor.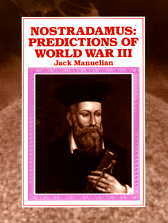 Nostradamus: Predictions of World War III
By Jack Manuelian
According to the author - who has spent years studying and translating the works of Nostradamus - humankind could soon find itself plunging headlong into a holocaust whose destruction could well be of planetary proportions. Can these dire predictions from the most accurate seer of all time be averted - or are they destined to come true?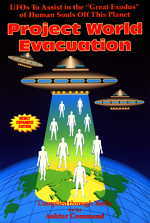 Project World Evacuation
Compiled through Tuella
Will the start of the New Millennium bring about destructive Earth-Changes? Will Mankind start a nuclear war fulfilling ancient prophecies? Will extraterrestrials use their spaceships to evacuate the "Chosen Ones" before the devastation starts? A must read for those worried about what will happen to Earth and the fate of all mankind.
Only $15.00
Order Here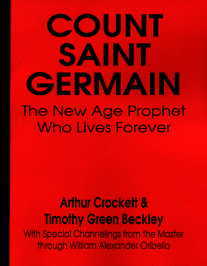 Count Germain, The Man who lives Forever
By Tim Beckley and Arthur Crockett
St. Germain is known as the most mysterious man of all ages who discovered the formula for turning metal into gold. He is said to be alive at the age of 400 and has given the author secret formulas to enhance the reader's destiny. Gives amazing secrets of longevity as well as special meditations and contemplation symbols for: Love, Positive Thinking, Forgiveness, Faith, Long Life, etc.
Only $21.95
Order Here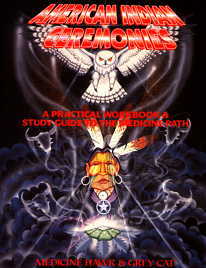 American Indian Ceremonies
By Medicine Hawk and Grey Cat
Walking a medicine path means being truly at one with your environment. If you live in the city, there is no reason why you cannot walk the medicine path right where you are. You may take the concepts of the Sacred Pipe and the Medicine Wheel with you anywhere you desire. The authors present a contemporary set of instructions, based on native spiritual ways, to help you be one with the environment and our Living Earth.
Only $15.00
Order Here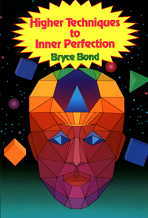 Higher Techniques to Inner Perfection
By Bryce Bond
Bryce Bond was working as a television reporter when he had his first groundbreaking, psychic experience. Host of his own show, Dimensions in Parapsychology, Bond has become one of the leading spokespersons for the New Age. This book is a vital self-help reference that reveals practical methods by which the reader may materialize everything desired in life upon mastering the various simple techniques which are given throughout the pages of this book.
Only $15.00
Order Here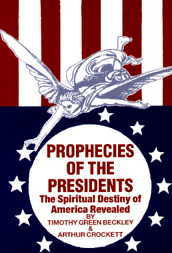 Prophecies of the Presidents
By Timothy Green Beckley
Have the political scandals that have recently rocked our country been foreseen in prophecy? Have the Presidents of the United States been Cursed? Exposes the "Secret Government" and details such fascinating items as George Washington's vision of the future of America - The origin of the Great Seal and More!
Only $15.00

Secret Prophecy of Fatima Revealed
By Timothy Green Beckley With Art Crockett
Who is the "lady in White who has appeared over 200 times to issue a warning to mankind? What is the mysterious contents of the "Third Prophecy of Fatima" given in 1917? Why has it officially never been released by the Church? Now for the first time - the Third Prophecy of Fatima is finally revealed in this daring book. A book that the Church did not want published! Read for yourself and decide.
Only $15.00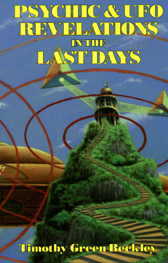 Psychic & UFO Revelations in the Last Days
By Timothy Green Beckley
Are the last days of the planet upon us? Will massive Earth-Changes cause mountains to crumble and the oceans to leave their beds? Are UFOs here to help us - or harm? Predictions that have been suppressed for years have now been published for the first time in this amazing book. Don't be caught unprepared for the future!
Only $15.00

Credit Card Customers can also call our toll-free number:

1-800-793-1836.
If paying by Check or Money Order, mail to:
Global Communications
P.O. Box 753
New Brunswick, NJ 08903