NEW-Tesla Purple
Energy Plates
Mystery Tour
Investigating the Unknown
Podcast
This Weeks
Conspiracy Journal
Newsletter
Best-Selling Videos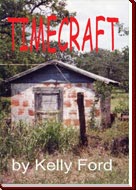 Conspiracy Journal Pick!
Timecraft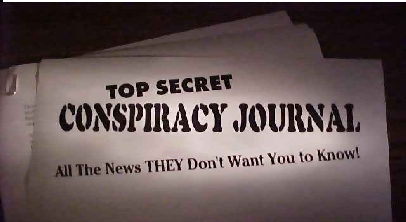 Welcome to Conspiracy Journal - Home of the latest news and info on conspiracies, the New World Order, the Illuminati, UFOs, the paranormal, Nikola Tesla, Free Energy, And MORE! We also feature well-known authors and researchers such as: Commander X, Timothy Green Beckley, Dr. Wendy Lockwood, Tim Swartz, Brad Steiger, Sean Casteel and Diane Tessman. Check out our bookshop with books and videos that THEY don't want you to see!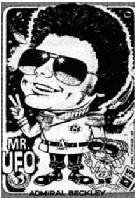 Welcome to the Mothership
O' Seekers of the Truth!
Click on image for some words of
wisdom from Mr. UFO himself -
Timothy Green Beckley!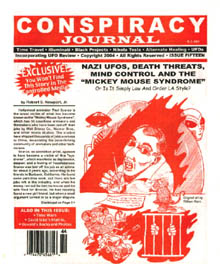 The all-new Conspiracy Journal
catalog is here at Last! Full
of interesting articles, books,
videos and other stuff that you
just can't do without! Order
your copy today!






Dont forget to subscribe to the Conspiracy Journal

free Newsletter. Just Enter Your E-Mail Address
and Push the Subscribe Button.
Please Visit Our Other Websites.
Subscribe to FREE
Conspiracy Journal Newsletter



New Items From The
Bookshop. Click on
Image For Details



Commander X's Guide to
Incredible Conspiracies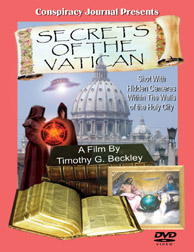 New DVD
SECRETS OF THE VATICAN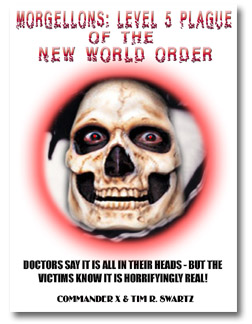 Morgellons: Level 5
Plague of the New
World Order



The Secret Underground
Lectures of Commander X