- HIGH WEIRDNESS IN SOUTH AMERICA DEPARTMENT -

Argentina: Thoughts on the Concordia Aerodrome MIB
By Andrea & Silvia Pérez Simondini

Many years have gone by in search of evidence that could give us a minimal glimpse into the reality and existence of the UFO phenomenon and all that the phenomenon entails. The Men-in-Black form part of the stories associated with the UFO phenomenon, and they appear every so often in isolated incidents. There were numerous cases in Argentina in the late 1960s and early '70s, resulting in truly interesting cases.

Let me start by telling you as story that affected us closely, since it was an experience that befell my husband, Jorge Pérez Simondini: On one occasion, while performing a audit for the Perez Companc company's fishing fleet, he came a cross the crewman, or more properly said, the ship's machinist, who told him that during a personnel transfer trip from the Port of Golfo San Jorge (a broad semi-circular gulf located on the Argentinean Atlantic, in Patagonia facing the waters of the Argentinean Sea) to the YPF undersea drilling platform, halfway there, something got the crew excited, prompting sailors and oil rig personnel to look over the sides of the vessel. One can imagine their surprise when they looked over the side to see a light underwater, running past the ship at high speed. A few kilometers ahead, it broke the surface, rising vertically and swiftly before vanishing into the skies.

The story is in itself remarkable, but what happened days later, when the personnel reached the port with the relief crew, they encountered some men dressed in black waiting to interview each of them, using harsh and intimidating measures, threatening them with job loss should they attempt to share their experiences with others. This story, from 1968, was buried for years and it is the first time it is being told, given the number of years gone bay and the fact that majority of the witnesses died several years ago.

On August 29, 1962, the event that has become known as the "Necochea Incident" took place. The main witness, Osmán Alberto Simonini, saw a UFO and was chased by it along the road linking La Dulce with Necochea as he traveled toward this seaside city.

Senior Officer Juan Jose La Terza investigated this case on the day after the events occurred. He submitted a report on the presence of a strange device, describing the witness as a man "of fine reputation and perfectly reliable in his statements." He ended his memorandum by certifying the event as a REAL INCIDENT, as told by the witness. It details the sighting of an object, its transit over the countryside, causing physical and/or physiological impact on the witness, the possible chase among other details. This case was investigated by [INEXPLICATA contributing editor] Guillermo Gimenez years later, who interviewed Simonini. The latter was afraid to discuss the events from 1962 because only days after the incident, and the investigation performed by Senior Officer J.J. La Terza, two men dressed in black appeared at his workshop. They warned him to forget all about the event, admonishing not to tell anyone else about it, since something might happen to him. The witness recalls that he was struck by the color of their clothing (black) and the similarity of these garments. They stood approximately 1.70 meters, were dark-haired, "foreign-looking" due to their Eskimo-like features. I wanted to set down these cases as examples, so readers who are encountering this description of the entities for the first time can have an idea that they represent a significant part of many of the stories that come across our desk.

We could define the Men-in-Black (MIB), according to a segment of UFO culture and the work done by UFO researchers, as alleged secret government or non-government agents, in charge of concealing a hypothetical extraterrestrial presence on Earth. It is sometimes understood that the MIB could be the aliens themselves.

Researcher Bill Moore believed that the Men-in-Black formed part of the Air Force Office of Special Investigation (AFOSI), an internal security department of the U.S. government established in 1948 and later adapted by the FBI to investigate criminal activities within the USAF and its arms contractors, given that one of AFOSI's missions it to protect technology, programs and staff against "external threats."

Hypotheses and theories on the subject are countless and remain so, but beyond marks in fields, lights in the sky and lights in the countryside, and a scattering of (apparently unknown) entity sightings, there is no evidence that attests to their nature.

Today we are facing a case that for the first time (and it is only my personal opinion) makes me consider a possibility, one that has been repeated often, especially in Spiritist circle, that all of these sightings that we see with increasing frequency are not materially before us, but rather in another dimension. I have never perceived this so clearly as in this case. The fact that [the entity] appeared out of nowhere, walked only a few meters from the witnesses, who realized that he could not see them (or their large dog), that it moved robotically as if alone in the world, standing nearly 2.50 meters tall (clearly beyond human height), noticeably white skin, completely dressed in black, bespeaks a character that has little to do with our own reality.

All of these elements, when brought into my analysis, prompted a door to open. Through that door I was able to see things so clearly that not even I could believe it: the fact was that the entity wasn't really there. It was in another dimension. I don't know if it was due to the same nature that somehow allows humans to peer into that other world at a given time. Perhaps they bring it about themselves. It has no explanation, as far as I can tell, but I want to express my feelings, because never before – in the vast number of investigations I've been on – was I ever as certain of something as I am of this. I'm conveying here as I always do, because communication is also part of my history. it's a need I feel, to mark the progress I'm making, and above all, to share a vocation that will allow us all to discern the possibility of real evidence. As I said earlier, this has been discussed many times, but never did I feel it or see it as clearly as now. Perhaps Claudia's testimony made it so clear that I was unable to see it otherwise. Thank you for reading this, even if it's only a personal truth.

Up to this point we have made available to our readers the various elements that involve sightings of the infamous Men-in-Black, who are in some cases linked with the UFO phenomenon.
While the sighting of the strange being in Concordia does not involve a sighting of any strange aerial craft, its strangeness quotient resides in the entity described by Claudia and her husband in the vicinity of the city's aerodrome.

Aside from seeing the tall individual (standing 2.50 meters) with a very pale complexion and robotic movements, another of the singular aspects of the case is the observation by witnesses of the airplane [the entity] boarded, carrying two briefcases. However, the witnesses are unable to describe how the airplane vanished, which adds to the high strangeness.

The essential item of information, then, was to confirm the traffic in and out of the aerodrome on that day and time.

Silvia managed to contact Manuel, the operator on duty at the control tower on the day of the event. He confirmed that no aircraft operated in the aerodrome's vicinity on that day. This is to say, no aircraft had taxied, taken off or landed. None whatsoever, on the date that Claudia claims having had her experience.

However this was not the only source of confirmation. Journalist Matías Hojman of the "Las 5 Patas" program he hosts with Noelia Lage on Fridays from 9 to 12 o'clock on 88.9 Mhz in the city of Concordia, and who brought the case to light, confirmed he had contacted Police Chief Sergio Mendoza requesting Claudia's contact information, in the likely event that she had made a police report. Faced with a negative reply, Hojman then asked Chief Mendoza about the information he had been able to gather, confirming that no aircraft operated in the region on the day of the event.

This information clarifies and confirms a relevant point. However, it adds to an increase in the high strangeness quotient, especially when faced with a highly reliable witness. Let us hope that we will able to speak with the police chief, who may be able to give us some more precise information.

We would like to thank: Claudia, for coming forth with her experience; researcher Debora Goldstern for her interview with researcher Guillermo Gimenez
http://cronicasubterranea.blogspot.com.ar/; researcher Guillermo Gimenez for his research into the "Necochea Case" http://ar.groups.yahoo.com/group/planeta_ufo; Matías Hojman for making available all his information on the case, and Vicky Zeigler and Martín, Vision Ovni's Correspondents in Concordia, who made us aware of the earliest information on the case.

[Translation (c) 2012, Scott Corrales, Institute of Hispanic Ufology. Our thanks to Andrea & Silvia Perez Simondini and Guillermo Gimenez, Planeta UFO]

Source: Inexplicata
http://inexplicata.blogspot.com/2012/07/source-planeta-ufo-and-vision-ovni-date.html
---
- CALLING FROM A WORLD BEYOND DEPARTMENT -
Doctors Testify to Patient's Spirit Return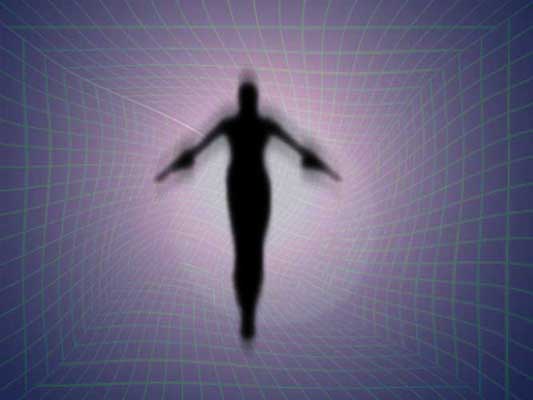 A case that will challenge skeptics to find a non-spiritual explanation is making headlines in America's media, following the publication of "
Real Messages from Heaven
" by Faye Aldridge.
When the author's husband, Burke, was diagnosed with cancer in 2005, Faye expected God to perform a miracle. Both she and her husband were devout Christians. "I expressed my faith. I covered him in the word of God. I read the Bible to him every day," she says.
The miracle she expected did not happen. Just 21 days after the diagnosis, 53-year-old Burke passed away. But a different miracle did occur.
Within hours of Burke being pronounced dead at the hospital, two members of the medical team who had treated him received a "visitation" from Burke in their own homes – before they knew that he had passed on. What's more, the men had never met.
The testimonies of oncologist Dr Carl Willis and neurosurgeon Dr Arthur Cushman are included in the book and they have both testified to the occurrence in a TV news report.
Learning that he was in the final stages of cancer, Burke made a promise to his wife that he would find a unique way to reach out to her from heaven.
The website of Channel 4 WSMV.com carries the video of the interview and the headline story, "Woman Says Fax From Husband Proves Afterlife", that stretches the truth somewhat.
She did receive a fax, but it was from the two medical men, telling her of their surprising encounter with the spirit of her dead husband.
Dr Cushman explained: "He was holding his arms up and was surrounded by this light. He said 'This is wonderful – and don't ever worry about dying'."
Dr Willis testified that on seeing Burke: "I pretty well knew what had happened and who it was – it was just amazing."
Faye Aldridge believes her husband chose to appear to the oncologist and neurosurgeon, rather than to her, so that people would believe the story. Her book, "
Real Messages From Heaven
" tells not only her own remarkable story but "other true stories of miracles, divine intervention and supernatural occurrences".
Source: Paranormal Review
http://www.paranormalreview.com/articles/20120715
---
- SEEKING THE UNKNOWN DEPARTMENT -

Investigating Alaska's Paranormal A Serious Business

Alaska's a big place, and that means there's a lot of room for things to hide. We're not talking about bears or bugs or any other critters roaming the Last Frontier, but rather the less tangible -- the unusual, the undocumented, the supernatural. Alaska has a long history with the paranormal -- from its mythic past full of unusual creatures, to its modern-day infestations with cryptic beasts like Bigfoot and the Lake Iliamna Monster, down to purported alien abductions that became fodder for Hollywood not too long ago.
Some in Alaska are dedicated to tracking down and recording the paranormal in the state, even if it means overcoming skepticism and applying methodology to the paranormal.
Recently, an ad for the Fairbanks region on the popular classified website Craigslist said that it was seeking an individual to train as a paranormal investigator. It was an unusual ad, written with none of the over-the-top silliness that sometimes indicates ads on the site that were created by someone just joking around. Instead, it asked interested applicants to submit a two-page application, consisting of a cover letter and a resume.
"Will train for free over the next two months," the ad reads. "Must be at least 18, preferably over 21. You will be expected to do research. Be prepared for paperwork."
The ad is indicative of how the person behind it, 30-year-old Jessie Desmond, approaches paranormal investigation: professionally and seriously.
Desmond is a recent graduate of UAF, holding a degree in history, and currently works at the Fairbanks Community Museum. She's been investigating the paranormal since she was a teenager, and has worked with several organizations devoted to such investigations. She is a member field investigator for the Mutual UFO Network (MUFON), which examines reported alien sightings and abductions around the world.
When she spoke with Alaska Dispatch in late June, she said that she had "just wrapped up a Bigfoot investigation," and was preparing to embark on a ghost investigation with the one person who had properly responded to the ad at that point.
Unlike some investigators, Desmond looks into all sorts of unusual accounts, from ghosts to cryptids to UFOs.
"Some (investigators) just want to specialize in one area, like cryptozoologists," Desmond said. "They're interested in things like bigfoot, the Loch Ness Monster, something extinct or mythological. Then you have UFOlogists, who look at UFO activity."
But Desmond's inspiration has led her to seek out the inexplicable in all its forms.
"I grew up on a steady diet of 'Ghostbusters' and 'X-Files'," Desmond said. "So my dream was to eventually become like (Fox) Mulder." Mulder is the protagonist of "The X-Files," an FBI agent who examines paranormal events wherever they are reported.
According to Desmond, the key to carrying out a successful paranormal investigation is to do it in as official a manner as possible. She's working on a book about proper ghost investigation techniques.
"There are a lot of how-to books out there," she said. "This is more than a how-to book. This has what type of equipment to bring, how you use it, how you take readings, how you write a report, what to do with your report."
She said that by keeping herself detached from the subject, it can help legitimize the investigation, even in the eyes of a skeptic.
"I'm a history major, you know? And we get this big 'objectivity' phrase pounded into us for a long time, and really that's how people are going to take a paranormal investigator seriously -- by being objective and trying to rule out all the possibilities," Desmond said. "If it's a nonbeliever, I try to stick directly to the facts."
That's what Desmond attempted to do recently with that Bigfoot investigation she'd mentioned. She was following up a 2009 report of a Sasquatch sighted in a relatively inhabited area of Fairbanks. According to the Bigfoot Field Researchers Organization, there have been only a few sightings of the rumored creature in the area surrounding the Interior city.
In 2009, a person reported seeing a Bigfoot while driving in the area of a local elementary school. Desmond was curious why such an archetypically secretive creature would be in such a populated area. She said she compiled sightings from several other people, then began looking for explanations for the out-of-place rumors.
That summer saw an abnormally-high rate of forest fires in Alaska, including the vast Minto Flats and Tanana Flats fires, and Desmond theorizes that the fires could have driven the cryptid out of its natural habitat in a less-populated region to the edges of the city.
The goal of any paranormal investigator is to help lend credence to reports of unusual phenomena. Of course, just as some are true believers, others are natural skeptics, and the two may never see eye to eye. But by focusing on video and photographic evidence -- though still very frequently open for debate -- paranormal investigators hope to provide more concrete evidence.
Neelie Ravencast, one of the founding members of the decades-old group Investigation of Paranormal in Alaska (IOPIA), agreed with the use of photography and recordings as the most important tool in a paranormal investigator's arsenal. Neelie and her co-founder have been conducting investigations for more than 20 years in the state -- they also recently took a trip to Fairbanks to look into reported hauntings around the Birch Hill Cemetery with Desmond.
Ravencast and Desmond were excited about that investigation because one photograph, taken by Desmond at the cemetery on May 27, revealed what Desmond referred to as an "apparition."
As with much paranormal evidence, the photo could be seen as one thing by a believer and explained away by a skeptic. A 2005 Gallup poll revealed that about one-third of Americans believe in ghosts.
Skeptics say that the equipment used by investigators -- typically electronic equipment like still and video cameras, audio recorders, and Electromagnetic Field meters -- actually doesn't provide any real evidence of spectral activity.
The IOPIA website has a catalog of what are known as Electronic Voice Phenomenon (EVP), which purport to capture ghosts speaking on audio recorders during Alaska investigations.
The recordings are eerie and certainly sound like the phrases listed with the recordings, but could be interpreted as just feedback; additionally, reading the phrases before listening to the recordings could also introduce some persuasion bias, where the suggestion that the recordings contain voices can lead to some people hearing voices where they might not have before.
But again, as a testament to and reason why belief in the paranormal persists in cultures around the world, the evidence is certainly open for debate. Still, both Desmond and Ravencast asserted that the electronic evidence is among the best a paranormal investigator can ask for.
"Photographs, video, EVPs, those are usually our favorites to get, because they're actually answering questions or commenting on what we're doing, or threatening us," Ravencast said.
he said that paranormal investigation has become much more commonplace in the decades she's been doing it. In the early days, she said, "We'd get thrown out, physically removed from places where we were asking about ghosts. Now, everybody asks us to come to their place."
Some of the credit for that is due to paranormal investigation reality shows like "Ghost Hunters" and "Paranormal State." However, Desmond and Ravencast both expressed dislike for such shows, saying that they reveal nothing about the real process of investigation, which more often consists of sifting through hours upon hours of audio and video taken at the site, and hundreds or thousands of photographs.
Other people are also trying to legitimize paranormal phenomena in the eyes of the nonbelievers -- recently, scientists at Oxford University asked for anyone with purported Bigfoot hair or DNA samples to send them in for testing, and even Alaska's Lake Iliamna monster has recently gotten the scientific treatment, as one biologist theorizes that it may be a Pacific sleeper shark adapted to freshwater.
So, for someone who believes in the paranormal -- ghosts, poltergeists, UFOs -- is it ever scary to chase after these supernatural beings? Not for Ravencast.
"I am not scared of anything," she said, "and people are like, 'wow' when they hear that. I've had everyone try to scare me. They've tried to throw things at me. I just don't get scared."
But as long as Alaska remains as big and mysterious as it always has, there should be plenty out there to scare the rest of us.
Source: Alaska Dispatch
http://www.alaskadispatch.com/article/investigating-alaskas-paranormal-
serious-business-growth-potential
---
- THE PURPLE CRABS OF HAWAII DEPARTMENT -
Unknown Purple Creatures Spotted on Hawaii Beaches
Beachgoers in Hawaii have been left mystified after millions of tiny purple creatures, curled up in balls, appeared on the shoreline.
The identity of the strange, pea-sized animals - littered along the beaches of Oahu, Honolulu - has also perplexed marine biologists, who have never seen anything like it.
Most of the crabs, which washed up in the surf over the past few days, were dead or dying.
Experts at Waikiki Aquarium believe they may be the larval stages of the 7-11 crab, a crustacean commonly found in the area, but added there has never been an event like this before.
Norton Chan, a biologist at the aquarium, said: 'What you are seeing is a swimming stage, probably a few more molts before they settle into their crab stage self.'
Researchers are said to be studying those which are still alive to try to find out what they will grow to become.
The little crabs are less than an inch long and, if they are 7-11 crabs, they will eventually grow to around six or seven inches.
'The lifeguard called and asked what these things were because she had reports that surfers were actually having these things crawl up on their boards and onto them,' Mr Chan added.
Meanwhile, one resident told KHON news: 'It's really weird.
'It looks like you want to eat it like a berry.'
Another said: 'When something washes up like this, you don't know what to expect - maybe tsunami stuff.'
The coastline affected stretches from Kahala to Ala Moana on the southern tip of Honolulu.
Dr Andrew Rossiter, director of the Waikiki Aquarium, reckoned that the crabs were washed up after rough seas left air bubbles in their shells, leaving them unable to dive.
As a result of this, they get caught up in tides and come ashore.
'It could be a flux of warm or cold water coming in but I don't have any signs of that,' Dr Rossiter told Hawaii News Now.
He added: 'And if it was pollution, it would have affected other species as well, so we really don't know [why this is happening].'
Source: The Daily Mail
http://www.dailymail.co.uk/news/article-2176092/Purple-crabs-Hawaii-Millions-strange-pea-sized-creatures-wash-beach-leaving-experts-baffled.html?ito=feeds-newsxml
---
- I AM NOT A HUMAN, I AM A GOAT DEPARTMENT -

"Goatman" Spotted on Utah Mountain

A series of photos of what appear to be a man near a herd of goats while donning an elaborate goat suit are baffling wildlife officials who wish to speak with the mystery man - or woman.
The photos, first posted to the image-sharing website Imgur.com, show what looks like a person in the white suit, crawling on all fours near Ben Lomond Peak in Weber County, Utah.
The state Department of Wildlife Resources says it is yet to determine who the person is and what exactly what they are up to.
Phil Douglas, a DWR official, told Fox 13: 'I've been trying to figure out… It could be that they were trying to get photographs. Could be that they were scouting out for a hunt to see what the complexity of the herd is.'
Douglas said that hikers have come forward to say that they've spotted the person too, and he is concerned that the person could be endangering his or her life by being so close to the real goats.'
He told Fox 13: 'There have been reports of people who have been killed or injured by goats.
There's a hunt that's coming up in September. Certainly don't want anyone out in a goat suit at that time.'
Coty Creighton claims he's the hiker who took the photos near the Ben Lomond Peak, which is home to a variety of animals, including moose, deer and mountain goats.
In emails to local news outlets, he said he came upon the strange site on Sunday morning.
He told the
Utah Standard-Examiner
that he knew something was odd about the 'goat' from the get-go.
Creighton told the paper in an email: 'I thought it was a deformed goat. It was clumsy, not nimble… He was on his hands and knees, crawling along the mountainside.'
In a separate email to Salt Lake City's CityWeekly.net, Creighton said: 'I was racking my brain trying to figure out what other type of animal it could be. An albino bear? Honky Sasquatch?'
But when he took out a pair of binoculars, he realised that the creature wasn't a goat at all, but a man wearing what appeared to be a custom-made goat suit, complete with horns.
He said that after about 20 minutes of taking his picture, the goat man realised he was being watched and began creepily watching Creighton.
He said: 'He stayed on his hands and knees and stared back.'
He thought it best not to approach the goat man, telling the
Standard-Examiner
: 'Something was definitely off with that guy.'
Source: The Daily Mail
http://www.dailymail.co.uk/news/article-2176266/Wildlife-officials-probe-
photos-person-goat-suit-Utah-mountainside.html