As a federal court prepares to rule on a challenge to Sirhan Sirhan's conviction in the Robert F. Kennedy assassination, a long overlooked witness to the murder is telling her story: She heard two guns firing during the 1968 shooting and authorities altered her account of the crime.

Nina Rhodes-Hughes wants the world to know that, despite what history says, Sirhan was not the only gunman firing shots when Senator Kennedy was murdered a few feet away from her at a Los Angeles hotel.

"What has to come out is that there was another shooter to my right," Rhodes-Hughes said in an exclusive interview with CNN. "The truth has got to be told. No more cover-ups."

Her voice at times becoming emotional, Rhodes-Hughes described for CNN various details of the assassination, her long frustration with the official reporting of her account and her reasons for speaking out: "I think to assist me in healing -- although you're never 100% healed from that. But more important to bring justice."

"For me it's hopeful and sad that it's only coming out now instead of before -- but at least now instead of never," Rhodes-Hughes told CNN by phone from her home near Vancouver, Canada.

Sirhan, the only person arrested, tried and convicted in the shooting of Kennedy and five other people, is serving a life sentence at Pleasant Valley State Prison in Coalinga, California.

The U.S. District Court in Los Angeles is set to rule on a request by the 68-year-old Sirhan that he be released, retried or granted a hearing on new evidence, including Rhodes-Hughes' firsthand account.

At his 1969 trial, Sirhan's original defense team never contested the prosecution's case that Sirhan was the one and only shooter in Kennedy's assassination. Sirhan testified at his trial that he had killed Kennedy "with 20 years of malice aforethought," and he was convicted and sentenced to death, which was reduced to life in prison in 1972.

After the trial, Sirhan recanted his courtroom confession.

In the recent federal court filings, state prosecutors led by California Attorney General Kamala Harris argue that even if there were a second gunman involved in the Kennedy shooting, Sirhan hasn't proven his innocence and he's still guilty of murder under California's vicarious liability law. Sirhan's new legal team disputes that assertion.

Their current battle has prosecutors and Sirhan's new lawyers engaging directly the merits of new evidence -- as well as witness recollections such as Rhodes-Hughes' account -- never argued before a judge.

Prosecutors under the attorney general are contending that Rhodes-Hughes heard no more than eight gunshots during the assassination. In court papers filed in February, Harris and prosecutors argue that Rhodes-Hughes was among several witnesses reporting "that only eight shots were fired and that all these shots came from the same direction."

Sirhan's lawyers are challenging those assertions.

In a response also filed in federal court in Los Angeles, the defense team led by New York attorney William Pepper contends that the FBI misrepresented Rhodes-Hughes' eyewitness account and that she actually had heard a total of 12 to 14 shots fired.

"She identified fifteen errors including the FBI alteration which quoted her as hearing only eight shots, which she explicitly denied was what she had told them," Sirhan's lawyers argued in February, citing a previously published statement from Rhodes-Hughes.

The FBI and the California attorney general's office both declined to comment to CNN on the controversy over Rhodes-Hughes' witness account since the matter is now being reviewed by a federal judge.

Rhodes-Hughes was a television actress in 1968 who worked as a volunteer fundraiser for Kennedy's presidential campaign.

The FBI report indicates that Rhodes-Hughes was indeed inside the kitchen service pantry of the Ambassador Hotel during the crucial moments of the Kennedy shooting, but she contends the bureau got details of her story wrong, including her assertions about the number of shots fired and where the shots were fired from.

Rhodes-Hughes, now 78, tells CNN she informed authorities in 1968 that the number of gunshots she counted in the kitchen pantry exceeded eight -- which would have been more than the maximum Sirhan could have fired -- and that some of the shots came from a location in the pantry other than Sirhan's position.

Robert Kennedy was the most seriously wounded of the six people shot inside the hotel pantry on June 5, 1968, only moments after the New York senator had claimed victory in California's Democratic primary election. The presidential candidate died the next day; the other victims survived.

The Los Angeles County coroner determined that three bullets struck Kennedy's body and a fourth passed harmlessly through his clothing. Police and prosecutors declared the four bullets were among eight fired by Sirhan acting alone.

Rhodes-Hughes tells CNN the FBI's eight-shot claim is "completely false." She says the bureau "twisted" things she told two FBI agents when they interviewed her as an assassination witness in 1968, and she says Harris and her prosecutors are simply "parroting" the bureau's report.

"I never said eight shots. I never, never said it," Rhodes-Hughes told CNN. "But if the attorney general is saying it then she's going according to what the FBI chose to put into their report."

"There were more than eight shots," Rhodes-Hughes said by phone. She says that during the FBI interview in her Los Angeles home, one month after the assassination, she told the agents that she'd heard 12 to 14 shots. "There were at least 12, maybe 14. And I know there were because I heard the rhythm in my head," Rhodes-Hughes said. She says she believes senior FBI officials altered statements she made to the agents to "conform with what they wanted the public to believe, period."

"When they say only eight shots, the anger within me is so great that I practically -- I get very emotional because it is so untrue. It is so untrue," she said.

Contacted by CNN for comment, Sirhan lead attorney William Pepper called the alleged FBI alteration of Rhodes-Hughes' story "deplorable" and "criminal" and said it "mirrors the experience of other witnesses."

Other witnesses also mentioned more than eight shots

Law enforcement investigators have always maintained that only eight shots were fired in the RFK assassination, all of them by Sirhan. His small-caliber handgun could hold no more than eight bullets.

But released witness interview summaries show at least four other people told authorities in 1968 that they heard what could have been more than eight shots. The following four witness accounts appear not in FBI reports but in Los Angeles Police Department summaries:

-- Jesse Unruh, who was speaker of the California Assembly at the time, told police that he was within 20 to 30 feet behind Kennedy when suddenly he heard a "crackle" of what he initially thought were exploding firecrackers. "I don't really quite remember how many reports there were," Unruh told the LAPD. "It sounded to me like somewhere between 5 and 10."

-- Frank Mankiewicz, who had been Kennedy's campaign press secretary, told police that he was trying to catch up to the senator when he suddenly heard sounds that also seemed to him to be "a popping of firecrackers." When an LAPD detective asked Mankiewicz how many of the sounds he'd heard, he answered: "It seemed to me I heard a lot. If indeed it had turned out to have been firecrackers, I probably would have said 10. But I'm sure it was less than that."
Advertisement

-- Estelyn Duffy LaHive, who had been a Kennedy supporter, told police that she was standing just outside the kitchen pantry's west entrance when the shooting erupted. "I thought I heard at least about 10 shots," she told the LAPD.

-- Booker Griffin, another Kennedy supporter, told police that he had just entered the pantry through its east entrance and suddenly heard "two quick" shots followed by a slight pause and then what "sounded like it could have been 10 or 12" additional shots.

An analysis of a recently uncovered tape recording of the shooting detected at least 13 shot sounds erupting over a period of less than six seconds. The audiotape was recorded at the Ambassador Hotel by free-lance newspaper reporter Stanislaw Pruszynski and is the only known soundtrack of the assassination.

Audio expert Philip Van Praag told CNN that his analysis establishes the Pruszynski recording as authentic and the 13 sounds electronically detected on the recording as gunshots.

"The gunshots are established by virtue of my computer analysis of waveform patterns, which clearly distinguishes gunshots from other phenomena," he said in an e-mail. "This would include phenomena that to human hearing are often perceived as exploding firecrackers, popping camera flashbulbs or bursting balloons."

Van Praag's Pruszynski recording findings are now a major point of controversy among new evidence being argued between the two sides in the Sirhan federal court case. Harris contends that his findings amount to an "interpretation or opinion" that is not universally accepted by acoustic experts.

CNN initially reported on Van Praag's audio analysis in 2008 and then with additional details in a BackStory segment in 2009.

Shots fired from two different locations

California prosecutors have argued that witnesses heard shots coming from only one location, but Rhodes-Hughes tells CNN that while the first two or three shots she heard came from Sirhan's position several feet in front of her, she also heard gunshots "to my right where Robert Kennedy was."

According to the autopsy report, the coroner concluded that the senator's body and clothing were struck from behind, at right rear, by four bullets fired at upward angles and at point-blank range. Yet witnesses said Sirhan fired somewhat downward, almost horizontally, from several feet in front of Kennedy, and witnesses did not report the senator's back as ever being exposed to Sirhan or his gun.

In his analysis of the Pruszynski sound recording, Philip Van Praag found that five of the gunshots captured in the tape were fired opposite the direction of Sirhan's eight shots. Van Praag also concluded that those five shots -- the third, fifth, eighth, 10th and 12th gunshots within a 13-shot sequence -- displayed an acoustical "frequency anomaly" indicating that the alleged second gun's make and model were different from Sirhan's weapon.

Despite the fact her FBI interview summary indicates Nina Rhodes-Hughes was inside the kitchen pantry during the assassination, she was never called to testify at Sirhan's 1969 trial or at any subsequent inquiry over the years. Rhodes-Hughes says she made a point of telling two FBI agents in 1968 that she would be willing to make herself available to appear as a witness anywhere at anytime and to testify "that there were more shots."

"They never wrote that down," she says of the FBI agents who conducted the interview in her Los Angeles home. She also says that when the pair of agents departed following their visit, they forgot to take along their attaché case and, minutes later, had to return to her residence and retrieve it.

Rhodes-Hughes says that, in the months following the June 5, 1968 assassination, she and some others who had been at the Ambassador Hotel refused news media interviews so as to avoid interfering with preparations for Sirhan's trial. It wasn't until the 1990s that Rhodes-Hughes was asked whether she would ever be willing to testify under oath -- an invitation coming not from a prosecutor or law enforcement official but from author Philip H. Melanson, a chancellor professor of policy studies at the University of Massachusetts Dartmouth.

At Melanson's request, Rhodes-Hughes reviewed her 1968 FBI interview summary for the first time and found it contained more than a dozen inaccuracies. She provided Melanson with a statement, but the professor died some years later and Rhodes-Hughes once again missed her opportunity to testify. Before his death, Melanson published Rhodes-Hughes' statement in "Shadow Play," a book he co-authored with William Klaber in 1997 and one of several Melanson wrote on the Robert Kennedy assassination.

Rhodes-Hughes recounted the Kennedy shooting and her initial contact with Melanson in a 1992 interview on "Contact," a local TV program carried at the time in Vancouver by Rogers Cable.

Defense attorney William Pepper calls Rhodes-Hughes' recollections "significant verification" of new assassination evidence that the Sirhan legal team is currently presenting. "It provides further verification of a dozen or more gunshots and mirrors the experience of other witnesses which confirms the existence of the cover-up efforts," he told CNN.

"Along with all of the other evidence we have provided, one wonders why it has taken so long for this innocent man to be set free, a new trial to be ordered or, at least, a full investigatory hearing to be scheduled," Pepper said. "Nothing less than the credibility and integrity of the American criminal justice system is at stake in this case."

Sirhan Sirhan's current legal team is doing something his original lawyers never did. They are asserting that Sirhan did not shoot Kennedy.

Sirhan's original defenders had decided at the outset that Sirhan was the lone shooter. Because Sirhan's initial lawyers presented a diminished capacity case in 1969, they never pursued available defenses. Evidentiary conflicts, and issues such as a possible second gun, simply were not addressed at Sirhan's 1969 trial. Most of the original prosecution's evidence was stipulated by the original defense team, which agreed that Sirhan had killed the presidential candidate.

Nina Rhodes-Hughes opposes freedom for Sirhan Sirhan, whom she regards as one of two gunmen firing shots inside the Ambassador Hotel kitchen pantry. "To me, he was absolutely there," she said. "I don't feel he should be exonerated."

Rhodes-Hughes insists the full truth of Robert Kennedy's murder has been suppressed for decades, and says she hopes that it will now finally come out and that the alleged second shooter will be identified and brought to justice.

"There definitely was another shooter," said Rhodes-Hughes. "The constant cover-ups, the constant lies -- this has got to stop."

Source: CNN
http://articles.cnn.com/2012-04-28/justice/justice_california-rfk-second-gun_1_
sirhan-sirhan-federal-court-assassination?_s=PM:JUSTICE
---
- CROATOAN OR BUST DEPARTMENT -
New Clue to Fate of Roanoke Lost Colony
CHAPEL HILL, N.C. — A new look at a 425-year-old map has yielded a tantalizing clue about the fate of the Lost Colony, the settlers who disappeared from North Carolina's Roanoke Island in the late 16th century.
Experts from the First Colony Foundation and the British Museum in London discussed their findings Thursday at a scholarly meeting on the campus of the University of North Carolina at Chapel Hill. Their focus: the "Virginea Pars" map of Virginia and North Carolina created by explorer John White in the 1580s and owned by the British Museum since 1866.
"We believe that this evidence provides conclusive proof that they moved westward up the Albemarle Sound to the confluence of the Chowan and Roanoke rivers," said James Horn, vice president of research and historical interpretation at the Colonial Williamsburg Foundation and author of a 2010 book about the Lost Colony.
"Their intention was to create a settlement. And this is what we believe we are looking at with this symbol — their clear intention, marked on the map ..."
Attached to the map are two patches. One patch appears to merely correct a mistake on the map, but the other — in what is modern-day Bertie County in northeastern North Carolina — hides what appears to be a fort. Another symbol, appearing to be the very faint image of a different kind of fort, is drawn on top of the patch.
The American and British scholars believe the fort symbol could indicate where the settlers went. The British researchers joined the Thursday meeting via webcast.
In a joint announcement, the museums said, "First Colony Foundation researchers believe that it could mark, literally and symbolically, 'the way to Jamestown.' As such, it is a unique discovery of the first importance."
What happened to settlers?
White made the map and other drawings when he traveled to Roanoke Island in 1585 on an expedition commanded by Sir Ralph Lane. In 1587, a second colony of 116 English settlers landed on Roanoke Island, led by White. He left the island for England for more supplies but couldn't return again until 1590 because of the war between England and Spain.
When he came back, the colony was gone. White knew the majority had planned to move "50 miles into the maine," as he wrote, referring to the mainland. The only clue he found about the fate of the other two dozen was the word "CROATOAN" carved into a post, leading historians to believe they moved south to live with American Indians on what's now Hatteras Island.
But the discovery of the fort symbol offers the first new clue in centuries about what happened to the 95 or so settlers, experts said Thursday. And researchers at the British Museum discovered it because Brent Lane, a member of the board of the First Colony Foundation, asked a seemingly obvious question: What's under those two patches?
Researchers say the patches attached to White's excruciatingly accurate map were made with ink and paper contemporaneous with the rest of the map. One corrected mistakes on the shoreline of the Pamlico River and the placing of some villages. But the other covered the possible fort symbol, which is visible only when the map is viewed in a light box.
Map played critical role
The map was critical to Sir Walter Raleigh's quest to attract investors in his second colony, Lane said. It was critical to his convincing Queen Elizabeth I to let him keep his charter to establish a colony in the New World. It was critical to the colonists who navigated small boats in rough waters.
So that made Lane wonder: "If this was such an accurate map and it was so critical to their mission, why in the world did it have patches on it? This important document was being shown to investors and royalty to document the success of this mission. And it had patches on it like a hand-me-down."
Researchers don't know why someone covered the symbol with a patch, although Horn said the two drawings could indicate the settlers planned to build more of a settlement than just a fort.
The land where archaeologists would need to dig eventually is privately owned, and some of it could be under a golf course and residential community. So excavating won't begin anytime soon. But it doesn't have to, said Nicholas Luccketti, a professional archaeologist in Virginia and North Carolina for more than 35 years.
Archaeologists must first re-examine ceramics, including some recovered from an area in Bertie County called Salmon Creek, he said.
"This clue is certainly the most significant in pointing where a search should continue," Lane said. "The search for the colonists didn't start this decade; it didn't start this century. It started as soon as they were found to be absent from Roanoke Island ... I would say every generation in the last 400 years has taken this search on."
But none have had today's sophisticated technology to help, he said.
"None of them had this clue on this map."
Source: MSNBC
http://www.msnbc.msn.com/id/47288500#.T6PublLcCIA
---
-- FRIEND OR FOE DEPARTMENT -

BEFORE HER UNTIMELY DEATH, A CONTROVERSIAL ABDUCTEE DECLARED THAT THE EVIDENCE WAS IN . . .

More Foe Than Friend - Is It Time We Formed an Alien Resistance?
By Sean Casteel

For many in the UFO community who deeply desire a more reassuring explanation for the UFO phenomenon than the evidence may present, Karla Turner continues to be a problematic, even tragic figure in the many years since her death in 1996 from a dangerous form of breast cancer she contracted right after an abduction experience. Turner was an outspoken voice for abductees' rights and never wavered in her belief that the aliens were an evil, invasive force that intended no good with their medical experiments and frightening mind control capabilities. To this well-educated, gifted woman, the UFOnauts were wickedness personified, simply evil in the "flesh."
The publisher, "The Conspiracy Reader," is adamantly determined that Karla Turner's voice continues to be heard from beyond this time and place and that her message is still proclaimed in an era when alien abduction is no less rampant and no less traumatic for the experiencers than when Turner first began writing about what was happening to her and her family. This is more so the case considering that so many stand deeply-rooted today in the Exopolitical movement, where a sort of pseudo-hip "spiritual blissfulness" regarding the true character of the "visitors" outweighs rational thought in light of what at least some of the evidence as to their nature seems to indicate. This can no doubt be considered a "theme book" which utilizes not only Turner's searingly painful research, but added background material from a stable of writers, which includes Timothy Green Beckley, Tim R. Swartz, Brad and Sherry Steiger and myself, resulting in a rather hefty, large format, 285-page collection of shocking, mind-warping accusations against those who seemingly hold us in some form of cosmic slavery that has gone on unabated possibly since antiquity if not from the start of our very existence here.
This innovative book, "Evil Empire of the ETs and the Ultra-Terrestrials," opens with a fascinating narrative by seasoned UFO/paranormal author Tim Beckley, who first hung out his journalistic shingle in the field over forty years ago. In a section which he justifiably titles "Strange Brew," Beckley - who has long heralded the paranormal vs interplanetary genesis for the UFO enigma - relates the harrowing tale of a succession of tormented travelers who encountered strangely morphing ships and shape-shifting beings while driving the open highway, turning their sojourns into hellish nightmares. In one case, a married couple, Bob and Jackie Blair, told their story to a newspaper reporter in Sauk Centre, Minnesota.
"They had been experiencing unexplainable phenomena for three days," the newspaper states, "for 900 miles across three states, and when they stopped in Sauk Centre, Minnesota, hardly anyone believed them."
The pursuit had begun in Montana when what the Blairs at first took to be stars in the night sky turned out to be nine small ships and one large one. Things turned hostile quickly when the couple's car was shot with needle-like shavings of silver metal that penetrated the couple's windshield. The shavings ruined the truck's new paint job and when Jackie touched them they caused her fingers to break out in blisters; Bob had a similar blister on his wrist. The reporter says that their fingers glowed from the unknown substance they had touched and Bob exclaimed, "We might be dying right now! We don't know what it is. We have to get to a doctor."
The incident is dead on creepy as the couple says that a group of attacking "individual things" were "shaped like about eight-inch people with V-shaped heads, wings on their backs," like prehistoric birds. They were said to be exceedingly hostile and went into attack mode several times, cloaking the scene in a dense fog. "It was like a backwards tornado coming from the mouth of the leader of the ships. It was like a ray that he was sending down with this funnel. He did it five times, than left," Bob said.
This is a classic example of the kind of mental and emotional agony often left behind after a UFO encounter.
"And you know we're not dealing with men from Mars," says Beckley, who was once a strong believer in the interplanetary origins of the UFO phenomenon but has wavered from this path in recent years. Not knowing or understanding what has happened is hard to bear, especially in a case where one is forced to wonder whether some kind of life-threatening injury has been incurred. How could Bob know whether the blisters he and his wife had were somehow a sign of something fatal? What doctor could have treated an alien-induced sickness?
Beckley's chapter provides the entire eye-popping scenario of the Blairs along with another terrifying highway encounter that happened to a young woman named Mickie and her girlfriend, which is so blatantly bizarre that it would appear that they were almost on an acid trip, though Beckley says they swore to him in a face to face interrogation that they never touched the stuff. At one point in their drive across country a monster "dog" appeared in their back seat complete with glowing red eyes, scaring the bejesus out of the two women. Beckley believes this adds considerable weight to the Ultra-Terrestrial concept that other realities are merging with our own in many close encounter cases, placing the abnormalities outside the realm of wandering spaceships and alien occupants into a totally different conceptual dimension
My own contribution is called "The Shadowy Universe of Alien Thought Control," and deals with such unsettling possibilities as the mental co-opting of world leaders in government, religion and economics and the open hostility of the alien presence. In an interview I did with researcher and political activist Michael Brownlee, he argues quite convincingly that if anyone else were to abduct members of our citizenry by the millions or over-fly and disable our nuclear missile sites, we would regard it as an act of war and respond accordingly.
Why is it we give the aliens a free pass in those terms? One answer may be that we are humiliatingly outgunned and outmanned, and the authorities simply can't go public with a situation they can neither influence nor control. However, efforts like the Star Wars Space Defense program, begun under President Ronald Reagan, seem to be a step in the right direction, Brownlee said, and he knows personally people in the defense industry who are continuing to work to develop adequate technology to fight back against the aliens' superior weaponry.
There is also new material in "Evil Empire of the ETs and the Ultra-Terrestrials" by veteran authors Brad and Sherry Steiger, whose chapter is called, simply enough, "Hostile Encounters With Alien Intelligences." One can always count on the Steigers to produce some of the very best writing on this subject available anywhere, and their chapter certainly no exception.
"The Not-So-Friendly Face Of ET Encounters" is offered here by writer and Emmy Award-winning producer Tim R. Swartz, who never fails to deliver an in-depth and thorough examination of the topics he writes about.
Sandwiched in between all the fascinating new material is of course Karla Turner's "Into The Fringe," which set new standards for honesty and bravery in the face of the dark mystery of alien abduction. Turner had no patience for people who said the negative baggage that accompanies abduction was because of the abductee's failure to be open to the experience's beauty and worth. Like Brownlee, she protests most vigorously the tendency to "blame the victim," to say the fault lies in humanity and not in the fascistic, iron-grip of the aliens. No amount of New Age positive thinking can change the fact that people are being subjected, completely involuntarily, to a series of medical, psychological and emotional procedures that leave them cowering in fear and with no readily available cure or solution.
Even the late Budd Hopkins, who told me more than once that he hesitated to call the aliens "evil" because it would an over-simplification that he felt would be counterproductive, nevertheless equated alien abduction with rape, simply because it was not an experience freely chosen and could not be stopped by any human method of resistance.
For an article she wrote for Tim Beckley's now defunct magazine "UFO Universe," which is further elaborated on in the recent Global Communications book "Round Trip To Hell In A Flying Saucer," Karla Turner created a checklist, a breakdown of the most basic elements of alien abduction that puts the matter in its proper perspective quite succinctly. We present a portion of the checklist here.
* Aliens can alter our perception of our surroundings.
* Aliens can control what we think we see. They can appear to us in any number of guises and shapes.
* Aliens can take us - our consciousness - out of our physical bodies, disable our control of our bodies, install one of their own entities, and use our bodies as vehicles for their own activities before returning our consciousness to our bodies.
* Aliens can be present with us in an invisible state and can make themselves only partially visible.
* A surprising number of abductees suffer from serious illnesses they didn't have before their encounters. These have led to surgery, debilitation, and even death from causes the doctors can't identify.
* Some abductees experience a degeneration of their mental, social and spiritual well-being. Excessive behavior frequently erupts, such as drug abuse, alcoholism, overeating and promiscuity. Strange obsessions develop and cause the disruption of normal life and the destruction of personal relationships.
* Some abductees report being taken to underground facilities where they see grotesque hybrid creatures, nurseries of hybrid humanoid fetuses, and vats of colored liquid filled parts of human bodies.
* Abductees report seeing other humans in these facilities being drained of blood, being mutilated, flayed, and dismembered, and being stacked, lifeless, like cords of wood. Some abductees have been threatened that they, too, will end up in this condition if they don't cooperate with their alien captors.
* Aliens have forced their human abductees to have sexual intercourse with aliens and even with other abductees while groups of aliens observe these performances. In such encounters, the aliens have sometimes disguised themselves in order to gain the cooperation of the abductee, appearing in such forms as Jesus, the Pope, certain celebrities, and even the dead spouse of the abductee.
* It becomes clear," Turner writes, "from these details that the beings who are doing such things can't be seen as spiritually enlightened, with the best interests of the human race in mind. Something else is going on, something far more painful and frightening, in many, many abduction encounters."
There is an understandable need, she acknowledges, for humans to believe in the power of good.
"We need for the aliens to be a good force," she admits, "since we feel so helpless in their presence. And we need for some superior force to offer us a hope of salvation, both personally and globally, when we consider the sorry state of the world."
The aliens understand that we hope for them to be benevolent creatures, she reasons, and they use that desire for goodness to manipulate us.
What better way to gain our cooperation," Turner asked, "than to tell us that the things they are doing are for our own good? Looking at the actions, the results of alien interference, such as on the list above, there is a great discrepancy between what we desire from them and what they are doing to us."
Turner also detailed the consistent patterns of deception that make up a great deal of the abduction experience. People sometimes report that they were treated kindly by the aliens, and were told that they were "special" or "chosen" to perform some important task for the benefit of humanity. Given such a positive message, the abductees may ignore the fear and pain of their encounters and insist to themselves and others that a higher motive underlies the abduction experience. They may only recall, in some cases, a benevolent encounter and have no memory of any negative action.
But intensive research now shows us something much different.
"We know, for instance," Turner writes, "that 'screen memories' are often used to mask an alien abduction. Such accounts abound, in which a person sees a familiar yet out-of-place animal, like a deer or owl, a monkey or a rabbit, and then experiences a period of missing time. The person often awakens later to find a new, unexplained scar on his body.
"Uneasiness about the encounter will persist, however, and far different memories may start to surface in dreams or flashbacks, and then the person seeks help to explain the uneasiness. Quite often, hypnotic regression is used to uncover the events behind the 'screen memory,' and that is when the typical alien abduction surfaces. However, from several recent cases, it is apparent that these recovered memories may well be yet another screen, masking events that are much more reprehensible."
So, according to Turner, abductees can't trust their screen memories nor can they trust the recovered memories which may come later. It quickly becomes a wickedly complex hall of mirrors in which the truth perishes somewhere in the many reflected surfaces. If things like forcible sexual intercourse and all the other forms of victimization can be defended in moral terms, we are a long way from understanding how.
Turner's voice was not the only one shouting to be heard with this unhappy truth, and many abduction researchers and hypno-therapists agree with her overall negative take on the experience, though they may not express it in those same exact terms. Ann Druffel, for instance, has written extensively about methods for resisting alien abduction, one of which involves invoking the name of Jesus immediately after an experience begins.
But it is Turner who remains the most eloquent spokesperson for resistance from among the abductees, and we can only wonder if her voice was silenced by her death from cancer as a deliberate act of the aliens, who were intent on enforcing some form of damage control to counter the "bad press" she was giving them. Such a thing is unknowable of course; the vagaries of when an illness like cancer presents itself may have nothing to do with aliens, even in Turner's case.
Nevertheless, reading "Evil Empire of the ETs and the Ultra-Terrestrials" will help to keep Turner's dissenting voice alive and perhaps aid in your own coming to terms with experiences that continue to bewilder and frighten you. If you have a difficult time making it all fit into a rosy, glowing picture, you are certainly not alone.
The great bard Shakespeare once famously wrote, "The fault, dear Brutus, is not in our stars, but in ourselves." But perhaps, in the case of alien abduction, the fault originates somewhere out there in the stars after all.
[If you enjoyed this article, visit Sean Casteel's "UFO Journalist" website at
www.seancasteel.com
to read more of his work and to purchase his books.]
---
- LIFE FROM ABOVE DEPARTMENT -
'Egg-Shaped' Globule Could Be 'Evidence of Life on Mars'
An 'egg-shaped' object, which was found inside a Martian meteorite that fell to Earth last year, could be final proof of life on the Red Planet.
Professor Chandra Wickramasinghe has asserted that the globule from the rock named Tissint is rich in carbon and oxygen and insisted that they could only have been produced by living organisms.
He said that they could not have been caused by contamination when they fell to Earth.
"It is impossible to understand how carbon-rich particles of such uniform sizes and shapes got inside a rocky matrix if they are not relics of some algal species," the Sun quoted Prof Wickramasinghe, 72, who is famous for controversial ideas such as that the flu virus and even life itself was brought to our planet by comets, as saying.
"Tissint was collected weeks after it fell, and terrestrial contamination seems unlikely. In any case the structures we found were on newly fractured surfaces, from the interior of the meteorite."
The meteorite was named after the village where it came down in the Sahara desert in Morocco last July.
It was most likely blasted from Mars when it was hit by an asteroid millions of years ago.
A piece of it was examined at the Buckingham Centre for Astrobiology and Cardiff University.
"All the indications are that structures such as we have found are evidence of life on Mars," PhD student Jamie Wallis, who was working with Dr Wickramasinghe, said.
"The spheres are probably remnants of polysaccharide shells surrounding algal type cells," Wallis added.
In 2009, a NASA team claimed they had photographed Martian organisms inside another meteorite that is kept in London's Natural History Museum.
Their electron microscope showed a bumpy surface resembling a fossilised colony of microbacteria in a rock that fell from the sky in Nakhla, Egypt, in 1911.
The team from NASA's Johnson Space Center examined the space rock to support their claims in 1996 that Martian bugs had been found in a meteorite, ALH84001, found in Antarctica where it had been lying for thousands of years.
That discovery, which NASA later officially backtracked from, was considered so important that President Clinton addressed the nation on TV.
Earlier this month, another group of scientists claimed that the first two Viking probes that NASA landed on Mars in 1976 discovered life but failed to recognise it.
Source: ZeeNews
http://zeenews.india.com/news/space/egg-shaped-globule-could-be-evidence-of-life-on-mars_772160.html
---
- MOTHER MAY WE DEPARTMENT -
Does Earth Herself Create UFOs, Ghosts, and Fairies?
By Diane Tessman
Are we standing on a gigantic alien? Did this enormous, living, breathing alien create us? Do we live and die on her back? Of course, Mother Earth is not an alien, she is the least-alien of all of us. She is Earth!
We humans give lip service to the fact that Earth is a living planet, but then we do not dig into the astounding implications. We do not take time from our busy schedules to truly perceive that if she is a living mind, she must have a dream-state just as we do. She must have a subconscious.
Our ancestors understood that Earth has a dynamic mind and spirit which must be recognized; they possessed beliefs such as Earth being a large terrapin on whose back we sit. They worshipped her; perhaps they were wise.
New agers embrace nature spirits and most use the word "Gaia" to describe Earth's living consciousness. However, even many new agers get caught up in the fun of crystals, gemstones, fairies and such, but do not recognize the fact that Gaia herself might be the creator of UFOs and their occupants as well as the creator of fairies, nature spirits, and even the creator of paranormal events like ghosts. Most new agers (and most of us), look to space or time as the source of UFOs, and to the human subconscious as somehow mixed up in creating fairies and paranormal events.
However, what if Mother Earth dreams? Why do we not think of this? It is because we don't take time to perceive that she truly is a living consciousness?
In depth knowing (as in "gnosis"), that Earth is a living creature begins strangely enough, with insight into alien intelligence. We try to imagine the intellect, intelligence, and enlightenment of various aliens: Are they logical like Mr. Spock? Are they vicious with no moral compass like the creature in Alien? Are they Time Lords like Dr. Who, very civilized, somewhat confused, and near-masters of time, all-time, and no-time?
Ask yourself then: What is the intelligence, intellect, and enlightenment of this huge creature called Earth? Oh, you say she is not that kind of creature. She does not truly feel, she does not truly think. She is a rock with soil in some places, H2O in other places, and far too many humans for her own good. No doubt you call her "it."
But you agree that life in outer space will come in different forms; you wonder if silicon might be a building block for life instead of carbon. Yet you wonder if this wondrous planet who gave us all life and also created billions of varied, living species - is truly an entity?
Where did our intelligence come from? Where did the intelligence of the Barn Swallow and the Redwood Tree-come from?
If you are Christian or another religion, you might feel that God or your deity created life. If I have a deity, it is Earth, and I can prove she created life here, because here we are.
How often do you hear that God saved the day while Mother Earth sent that tornado? Maybe Mother Earth saved the day and God sent the tornado.
My point is, we are brought up to be prejudiced toward our planet. She is a witch who brings tornadoes if she is alive at all. There is a bias against the female god, thus a bias against the female planet.
So as we humans emerge from the brainwashed state imposed on us by religions, let us comprehend what our planet really is, and who she really is.
She is a being who dreams. She is a being who has a subconscious state. Her conscious state has created the wondrous order of the rainforest, with predator, prey, adaptation, and survival brilliance. Her conscious state has created the mighty ocean with its exquisite ecosystems.
Her conscious state is not quite like yours; she is an alien in that she is not human. She created humans but she is something and someone much different. Where is her brain, you ask? It is everywhere, from the mass minds of swallows to the long memory of elephants. It is not encapsulated in one little skull like your brain. Her intelligence is everywhere, right outside your window and in Yosemite and in the Sahara.
Perhaps to meet aliens, we need to first be able to perceive the consciousness of our own planet.
And what about Earth's subconscious state? Does she dream? I assume that every conscious mind has a subconscious level. Every spirit rests and sleeps.
Does she dream of humans who are shadowy ghost-beings, perhaps from the 1800s, a century which of course included her, the Earth.
Does she dream of Yetis and Bigfoot creatures? Perhaps she has a suppressed wish that she had created them too? Are her memories of other man/ape combinations which Homo sapiens eventually exterminated?
Sometimes ghosts are in a location and other times they cannot be found. Yetis are seen but then are not anywhere. Perhaps they are only there when her subconscious is active.
Earth must enjoy dreaming of fairies, sprites and trolls. Why not conger them up and dream they are frightening a few humans! Place a sprite on the beautiful waterfall, how lovely!
And what of UFO occupants? Well, Earth mostly likes the humanoid design and, like us when we dream, she mostly dreams of humanoids. Once in a while she manifests a reptile.
But what of the aliens' ships? Earth has a knowingness about what humans have created, airplanes and such. Earth has a sense of "the future" and perhaps she tries to show the humans, her creations, that the future is real. She dreams of a future reality for all her creations.
In fact, the entire complex system of evolution was set up by Earth. It may exist on other planets but we know it exists on Earth. Where did it come from? God? Science? ("it just happens over time"), or - the mind of Earth? Why do we sell her so short?
And of course she would dream of critters in the sky like flying manta ray UFOs and beautiful translucent orbs.
I am "selling" this idea as a total answer but as I have said before, I do feel that UFO occupants also come from far distant planets, from time itself, from other dimensions, all of the above and then some.
However, I am also convinced that the dream-state of our Mother Planet is something which we have not begun to even try to comprehend. Carl Jung touched on it, as have others, and the concept of a morphic field of consciousness can be applied to Earth as well as to humans.
Her consciousness and subconscious would be resonating in her electromagnetic field.
The EM field in our brain is said to be instrumental in our intelligence. So why do we not consider that Earth's mighty EM field, the Aurora Borealis and so much more, that magnificent EM field which our planet maintains, also contains her intelligence? Her EM field crackles and fluctuates, what is encoded in this energy? What consciousness dwells there?
Yes, it is different from ours. For one thing, it is so much greater than ours!
However different, we still reflect her. She is our mother, the creator of our life. How could she do this without being a living creature herself?
Finally, I don't intend to worry about getting abducted this summer; I will not cower as I worry about UFOs and aliens in the warm, soft summer night which Gaia will have given to me. I will not expect the worst of aliens to show up, rather I expect the best of aliens to come out there under the stars. Perhaps we can all celebrate Planet Earth's living energy and beauty. I am not afraid of Earth's summer night, and I demand that the universe open its secrets to me. On second thought, maybe a humble request is better than a demand.
earthchangepredictions.com Come, leap into Exo-Trekking, free newsletter and exciting!
---
- OUT OF PLACE ANIMALS DEPARTMENT -
Mysterious "Primate" Spotted in Mission, Texas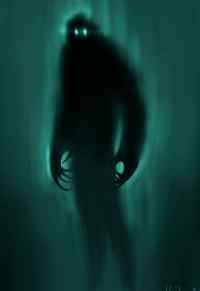 An orangutan-like primate reportedly roams the streets of Mission, Texas, but no one has been able to capture an image of it — much less the animal itself.
Several law enforcement agencies have heard reports — often rumors — of a large orange- and red-furred animal that wears a white beard, but only one has a documented case.
On April 15, the Hidalgo County Sheriff's Office received a call concerning the creature from a homeowner in the 6200 block of Western Road, according to information from Sheriff Lupe Treviño. Jose Garcia spotted the animal running into an orchard in the southwestern corner of Mile 5 and Western Road shortly after 10:15 p.m., according to the report. And Garcia told authorities a family member also saw it, several days earlier near Mile 3 and Western Road, west of Mission.
Investigators who went to the scene solicited the help of John Franz, a Brooks County cowboy, to help apprehend the animal. Dispatchers clocked in Franz's arrival several hours later at 3:29 a.m. April 16. It's unclear from the report if anyone else spotted the creature or if it was caught.
LATEST ENCOUNTER
Tuesday morning, Mission police became the latest to catch wind of the animal when they received a report from a student aboard a school bus. The sighting of a large primate — later described as the size of a 13-year-old boy — was reported near Stewart Road and Mile 2, said Cpl. Manuel Casas, Mission police spokesman. An officer searched the area, but did not find anything, he said.
Lupe Tijerina, who owns a home just north of the intersection in Mission, was cutting the grass outside his home Tuesday afternoon. The 77-year-old said he hadn't seen or even heard of the alleged primate roaming his part of town.
"Ah, Chihuahua. Oh my golly," Tijerina said after hearing the animal was reportedly the size of a teenage boy. "That's scary. We have a lot of grandchildren and great-grandchildren over here."
Mission police later corrected the initial information released and said the sighting had occurred near Mile 2 and La Homa Road, which placed the new sighting in Palmview's jurisdiction.
Palmview police Chief Chris Barrera said he heard of reports in Mission, but his office had not received any calls.
Norma Vargas, 42, works at the H&H Meat Market at the Palmview intersection where the alleged orangutan was spotted Tuesday morning. Though she hadn't seen the animal, she said, her 10-year-old son Alberto had mentioned a sighting about two weeks ago as they drove through a neighborhood near Mile 6 and La Homa Road and came across a group of sheriff's deputies standing outside a home. Her son asked if she knew why the officers were looking up at the trees. She said no.
"They're looking for a monkey who bit his owner," she recalled Alberto telling her, and one of his friends who lives in the neighborhood had spotted it.
EXOTIC ANIMALS
Indeed, Mission investigators believe a primate-like animal has been roaming the city for a few days now.
About two weeks ago, dispatchers received calls about a spider monkey, Casas said. And while officers did not catch that animal, they believe they traced it to a man who was selling them outside of the Mission jurisdiction.
Police, however, did not have further information on the spider-monkey case.
The sheriff said his office had not received any information about a spider-monkey vendor, but said he was not surprised by the sighting.
Drug runners have been repeatedly caught with exotic animals of various sorts, Treviño said. His deputies have found small primates, boa constrictors and even tigers.
When he headed the High Intensity Drug Trafficking Area task force in the late 1990s, he participated in a raid where two caged tigers were found in a home north of Donna, he said. They belonged to a trafficker known as "El Diablo."
"It's really common on the Mexican side," Treviño said about owning exotic animals. "They feed their informants and traitors to (tigers)."
Source: The Brownsfield Herald
http://www.brownsvilleherald.com/news/mission-139796-weeks-creature.html