While America celebrated the annual end-of-summer rite known as Labor Day weekend, a team of researchers spent the time searching a lake in northern Sweden for a "Ghost Rocket," an object that allegedly crashed there on July 31, 1980.

Bo and Liz Berg, pictured below, reported seeing an elongated, cigar-shaped object with two protrusions on its sides (see main image above), turn 180 degress and perform a controlled landing in the water of Lake Nammajaure, reports TheLocal.se, Sweden's news-in-English website.

"We heard this sound, like an airplane cruising along without accelerating," Bo Berg told GhostRocketsFilm.

"[It made] a swooshing sound. We figured it was a cruise missile -- a Soviet missile that was off course," Liz Berg told GhostRocketsFilm. "But it slowed down and turned. Then it landed on the lake and sank."

People have reported seeing unidentified objects crashing in Swedish lakes over the past six decades.

Many UFOs seen in 1946 were dubbed "ghost rockets" because they were reported as missile- or rocket-shaped. Some of these objects were thought to be German missiles captured by Russia during World War Two, but a definitive explanation was never found, according to numerous accounts.

More than 30 years after the Bergs' experience, Clas Svahn, chairman of UFO-Sweden, put a support team together of divers, a film crew and one of the original witnesses to the 1980 sighting, and headed to Lake Nammajaure this past weekend to try and find the unknown object.

"People mistake UFOs with flying saucers. There are many, many reports of strange things in the air," Svahn told The Local. "What we're interested in is explaining what they are. Every answer is a good answer."

A documentary is in production, following Svahn's efforts to unlock the mystery of the Swedish "Ghost Rockets."

In a video posted on Sept. 1, Svahn described some of the difficulties the team had with the murky waters of the lake, seen below, which caused them to end the expedition.

"It was difficult for divers to photograph underwater as it was quite muddy," Svahn said. "What was interesting was when they reached the spot where we think the craft sank, they found that the bottom was nearly bottomless. We don't know how far the mud goes down. At this point, we have no means of continuing our expedition -- we cannot go any deeper down in the mud."

The expedition divers also informed Svahn that if an object had landed on the floor of the lake, it would probably have sunk down a few meters in the mud, and it may still be there.

Svahn is already planning another trip back to the site, armed with different equipment to aid them in their task.

"We are still very certain that what Bo and Liz did see was a real craft, a real object, maneuvering -- someone was remote-controlling it, landing it."

Source: The Huffington Post
http://www.huffingtonpost.com/2012/09/04/ghost-rocket-ufo-expeditition_n_1848898.html
Unless you've been living under a rock—Earth or Martian—in the past month, surely you have heard about the Curiosity rover's landing and early adventures on Mars.

The prospects for what the rover could find has many in the space community very excited, even though Curiosity is supposed to look for habitable environments, not life itself.

However, a couple of weeks ago, noted theoretical physicist Lawrence Krauss said he wouldn't be surprised if we do find evidence of life on Mars. In an interview with CNN, Krauss said it's possible Martian life could have "polluted" Earth early in our planet's history, giving rise to life as we know it today.

"The big surprise (in finding life) would be if it weren't our cousins. Because what we've learned is that material goes back and forth between the planets all the time. We have discovered Martian meteorites in Antarctica, for example, and it goes the other way around, and microbes certainly (can) survive the the eight-month voyage in a rock."

Though Krauss did not specify which meteorites in Antarctica he was referring to, he is most likely talking about ALH84001, which was found in 1984. The meteorite shot to international prominence in 1996 when scientists, led by NASA's David McKay, published an article in the journal Science saying there was evidence the meteorite showed "primitive bacterial life" from Mars.

In particular, they used a high-power electron microscope and found formations that they said are consistent with those caused by bacterial life. The team's proclamation met with scientific skepticism.

The Lunar and Planetary Institute's Allan Treiman said even if it did show evidence of life, the rocks could have been contaminated by Antarctic life or by handling of the meteorite after it was found.

John Bradley, an adjunct professor at the Georgia Institute of Technology, took his skepticism a step further: "Unfortunately, there are many signatures in the fossil record here on Earth, and probably on Mars, that look very similar to bacterial signatures. But they are not unique to bacterial processes," he said in an undated NASA page (most likely from 2001, since it references a meeting from that time) that was reportedly based on a SPACE.com story.

NASA revisited the sample in 2009 with more advanced equipment and argued that life was the most plausible explanation for the formations.

In a paper published in Geochimica et Cosmochimica Acta, the authors rejected the alternate hypotheses of shock or heating affecting the meteorite based on their experiments. That said, the 1996 announcement is still a long way from confirmation.

Experiments done at Harvard University show that bacterial spores can survive riding alone on a simulated meteorite impact on Earth -- even without airbags. There is also data that microbes could also hibernate for the thousands of years in the vacuum of space before falling to Earth.

Source: Phys.org
http://phys.org/news/2012-09-life-mars-polluted-earth-krauss.html
---
- ATTACK OF THE HUMADRUZ DEPARTMENT -

Weird Hum Bothering West Seattle Residents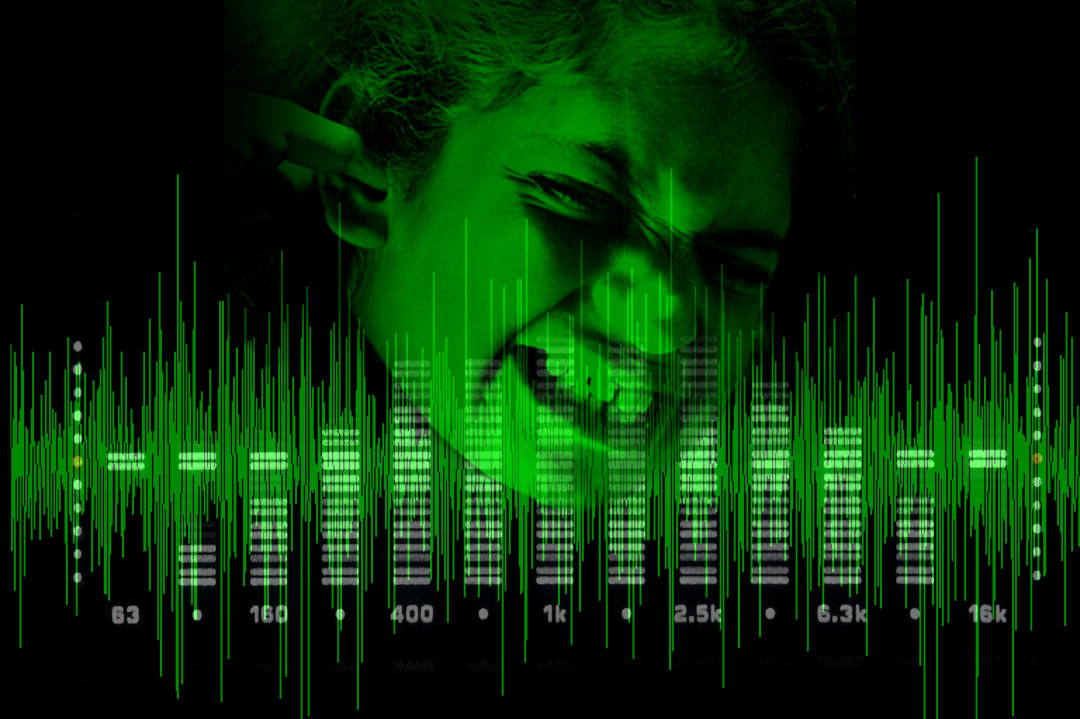 WEST SEATTLE, Wash. (KING) - Julie Schickling stood out on her porch in West Seattle, Washington just after midnight because she couldn't explain what she was hearing. So she recorded the sound.
"It gets high and lower, and goes away, then comes back," said Schickling.
Some of her neighbors report being shaken out of bed by the low rumble, also described as a growl. In fact, as many people you talk with is about how many different words you heard to describe it.
"It is kind of creepy," Kay Kirkpatrick, the West Seattle resident said of the sound. "It creeps you out a little bit."
The neighboring large industries say they aren't to blame. The City of Seattle is looking into it.
Some long time residents say they've heard this sound before over the years. Others say it's the first encounter they've had with the eerie noise.
"We want to know," Kirkpatrick said. "Tell us what it is."
Tracy Record, editor for the West Seattle Blog writes about the strange sound in the article: "Is 'the hum' industrial noise? Many reports, few complaints – so far."
Some call it "the hum"; some call it words we don't publish here. It's a mystery sound, most often reported at night, most often heard from eastern West Seattle. Whatever it is, e-mails and a variety of other messages, plus a spirited WSB Forum discussion, indicate the sound back.
We first mentioned it here in the news section in 2009. It has come up now and then in the ensuing years. If you have never heard it – Julie in Highland Park resident recorded it early Monday and sent us the audio file. We uploaded it – the first :28 of this clip is fairly normal neighborhood noise, and then it begins. LINK: http://westseattleblog.com/blog/wp-content/uploads/2012/09/duwamish-noise.m4a
She explains:
I made the attached recording on Sept 3 just after midnight (12:44 am) using the Voice Memo app on my iPhone, while I was standing on my front porch. I left the sound of a car driving by for context – the noise becomes louder and more audible at about 27 seconds into the recording. I just think that the fact that it registers at all on my cell phone shows how loud it is! This sound, which I can hear inside my house too, has been going on seemingly 24-7 since at least last Thursday.
The city investigates noise complaints. Ahead, what a city rep says about this, plus our conversation with a top manager at the industrial site some think might be to blame:
We inquired with the city Department of Planning and Development's noise inspector; the reply came from a department spokesperson, Bryan Stevens. His reply boils down to the same thing we've heard in the past – you have to tell them who's to blame, before they'll take it further:
As of yesterday, DPD had received one complaint about this specific concern in West Seattle. We are complaint-based, so we rely on the public to notify us of their specific issue and the location of the source. It can be difficult to pinpoint a noise source, especially when you have changes in topography in the immediate area. However, we need to know the potential source location in order to respond with an inspection. It often helps to know what time of day the noise is heard as well. We're not aware of this complaint being filed in the recent past.
In order to follow up, someone has to capture the noise to determine if a violation occurred (inspector or neighbor). The noise has to be louder than 45-50 dBA at the receiving site in order to be a violation. It was suggested by the complainant that the noise may be coming from Lafarge, but that is over 11,000 feet from the receiving site and has two hills between them and the site. We'd expect to have heard from neighbors immediately adjacent to Lafarge if that was the source, as they would have to be generate noise in the range of 150 dBA to travel 11,000 feet and still be a violation. The noise ordinance that DPD enforces is an objective standard, so hearing an unusual noise doesn't always mean it's a noise violation. Neighbors can report a potential violation by calling our noise abatement coordinators at (206) 684-7843 or (206) 615-1760.
On this particular complaint, we would need neighbors to locate the source before we inspect.
So what about the contention by one WSB Forum member that it can be traced to the Lafarge plant in the 5400 block of West Marginal Way SW, on the western shore of the Duwamish River?
We talked early this morning with operations manager Jonathan Hall. He says our e-mail to the company yesterday asking for comment was the first he had heard of the noise. He's been at the West Seattle plant for two years and while he says "people who have history here (mentioned) complaints over the years, there haven't been any issues in the two years that I have been here."
First, what this plant does: Hall reminded us that "about 70 percent of the plant (is) mothballed" – there was a significant operations cutback in 2010, with layoffs. They bring in cement from Richmond, B.C., via truck and rail, plus "a bit on barge." Some slag-grinding is done to make a recycled cementitious product called NewCem. But Hall says the main stack, kiln, and cooler aren't running; there was a tire-burning project that shut down before he even started. No coal or coke is being burned, and none of the previously problematic emissions.
But, Hall said, "There's no way I can say it's not us .. We're always doing maintenance, and it's certainly possible that a maintenance activity changed the way something sounds."
The plant was operating over Labor Day weekend, he confirmed. Its schedule "depends on the season and needs."
While he hadn't heard from the city when we talked with him – and as our city response indicates, they aren't to the stage of investigating anyone or anything without additional complaints – "if we can nail it down as coming from here," Hall told WSB, "we're keen to be able to work with people, to make reasonable improvements to make it go away, if in fact it is us."
In hopes of finding out more, Lafarge has set up a voice mailbox so you can call with information if you hear it and you believe it's coming from their plant. The number is 206-336-0988. If you call, the company says, you'll get a call back, and they will check daily.
But first, as mentioned earlier, the city says they need to hear more about this before they can investigate, and they need specifics. Their inspectors are at (206) 684-7843 or (206) 615-1760.
2:52 PM UPDATE: DPD's Bryan Stevens just sent a quick update:
We've received a few more complaints which will help to narrow down the search for our inspectors. We have two noise inspectors for the entire city, so we really don't have resources to hunt down a noise source. But with the recent complaints and the noise clip in the blog, our inspectors now know what people are hearing and what area may be causing it.
Many readers responded to this blog with their own reports of the hum.
"I haven't heard it recently but did hear it in the past (2009). when I heard it previously, it actually seemed worse with the windows closed- the noise reverberated through the windows. we've had a window fan going, so maybe that blocks out the noise. that recording does capture how awfully annoying that hum is. hopefully someone gets to the bottom of it. it is definitely not trains- they are always blowing their horns- which doesn't bother me."
"I live near SW Community Center Pool and have been hearing it at night. It is a hum, and the sound seems to come right through the walls, so closing windows only helps somewhat. From where I am, it doesn't seem loud enough to be breaking noise violations, but it is distinctive in sound, and prolonged (unlike train horns)."
"Have heard this noise as well since last thurs/fri about. It not only is annoying, but it actually causes me headaches/ear pain and issues with my vertigo. (The sound when louder tends to fill my ears with a sort of vibrating pressure feel)."
"It actually is louder when you are inside. it's hard to figure out where it is coming from if you go outside. aren't there any 'sound experts' in WS that could tell what that means about the noise's frequency? I mean the decibels aren't the issue, it's the pitch/ frequency, etc."
"I used to live on Nevada Street in 2005 and moved because of the noise. It was causing health issues for me as I could not sleep at night. I contacted the Steel Mill but they said it was not them. Best way to describe the noise is like the sound of a tuning fork. Vibrating sound very high pitch."
Source: WCSH-6 and West Seattle Blog
http://www.wcsh6.com/news/watercooler/article/213754/108/Weird-hum-bothering-Seattle-residents
http://westseattleblog.com/2012/09/is-the-hum-industrial-noise-many-reports-but-few-complaints-so-far
---
- THE TIBETAN MYSTERY DEPARTMENT -

Questions About T. Lobsang Rampa and the Walk-ins
By Jeff Pritchett
I have always heard many people talk about T. Lobsang Rampa and wanted to learn more about him. I have never read his books but definitely want to after reading this even more so. He was brought on my radio show The Church of Mabus once before in the past by a guest briefly by a guest. But never in such detail have we been able to discuss him with two wise gentleman. So for those who know who T. Lobsang Rampa is and for those who don't and maybe just learning. Let us delve into his life and come back with an ever present understanding of what he represents in all his uniqueness and experiences and spiritual understanding.

QUESTION: What background can you give us on Lobsang Rampa and his life?

SWARTZ: In 1956, British publisher Secker & Warburgan released a book called "The Third Eye," an alleged autobiography about the life of a Tibetan Lama and the secrets of Eastern spiritual knowledge. At that time, little was known about the Tibetan way of Lamasery life, and the subsequent Chinese invasion of Tibet effectively shut off what little information had been available up until that time.

The Third Eye quickly became a best-seller, though nothing was known about the actual identity of the author. In 1958, a private investigator discovered T. Lobsang Rampa was a man from Plympton in Devon named Cyril Henry Hoskin. Hoskin told the press that he was the author and The Third Eye was true and not a hoax. In 1960, Hoskin revealed in his book "The Rampa Story" that the spirit of Rampa took over the body of Hoskin after he had fallen from an apple tree in 1948.

Despite the controversy, the public could not get enough of T. Lobsang Rampa, and in total he published 20 books before his death in 1981.

BECKLEY: To a large degree, Rampa is responsible for starting an entirely new trend in the UFO field, mainly among the contactee element of flying saucerology. He is generally acknowledged as being the first Walk-In a term that relates to those Ultra-Terrestrials and supposed Extraterrestrials who have actually gained control or taken possession of an ordinary human body and soul. Usually, this is done with the permission of the natural owner of the body, generally so that a spiritual message can be spread throughout the land by a spirit or entity from another dimension, planet or realm. In other words, the aliens or masters, or spirits don't have to arrive in silvery space ships. Instead, they can just jump into or walk into a human being and go about their mission. Other Walk-Ins that have gotten some degree of notoriety over the years have been ViVenus and Omnec Onec both of whom claim they are evolved spirit beings originating from the planet Venus. . . on a different vibrational plane of course, since life as we know it seems to be impossible there. This phenomenon was first popularized by the Washington D.C. gossip columnist Ruth Montgomery who wrote a now out of print best seller titled Strangers Among Us.

QUESTION: What made him become a hermit exactly?

SWARTZ: Rampa was not a hermit, this comes from his 1971 book "The Hermit." In this book, Rampa meets a blind hermit who teaches him about the ancient space travelers who first colonized planet Earth.

BECKLEY: In a sense I do think this book sort of brings out his inner feelings that he is a loner. Some of the dialogue takes place in a vast cavern world. Rampa wrote about the inner earth quite a bit. He helped popularized the subject. He thought UFOs had bases there. Although outwardly he gave the impression that his background was of a healer and psychic adapt living in the higher regions of Tibet, in reality he wrote about what people were most interested in. Indeed, he did bring out the inner secrets when people started searching for the truth about these vastly unknown subjects. He did spend a lot of time in seclusion so I think the title "The Hermit" did represent what he was personally going through.

QUESTION: What do we know of his actual alien contactee experiences?

SWARTZ; In several of his books, Rampa refers to "The Gardeners of the Earth," an advanced race from another galaxy, who colonized Earth billions of years ago. In "The Hermit," Rampa wrote that the Gardeners "...travel in universes putting people and animals on many different worlds. Earthlings have legends about about the Gardeners, referring to them as 'gods of the sky.'"

BECKLEY: I don't believe most people realize this today because so many years have passed, but Rampa's first article was printed in the very prestigious Flying Saucer Review when Brinsley Le Poer Trench – later to become the 7th Earl of Clancarty -- was the editor. It was an article, a very fanciful one in which he told about meeting the Space Brothers. And he made no bones about it. To his way of thinking these were the Masters who were coming down from other planets to deliver a message of peace and love.

SWARTZ: Yes, Tim is right! In his controversial book, "My Visit to Venus," Rampa writes of his experience meeting Venusians and being taken aboard a flying saucer and flown to the planet Venus. Rampa is told that many planets in our solar system are inhabited, some live in the hollow interior of a planet, others live in a different dimensional realm.

QUESTION: What were his thoughts on his alien experiences did it lean more towards a positive divine experience or negative?

SWARTZ: For Rampa, his alien experiences were neither positive or negative, such terms are meaningless in Buddhism, they just are. It is all part of living in the material world and is transitory. None of it expresses or contains any eternal truths However, in "The Hermit," Rampa writes that the Gardeners felt that "Earth people had become a very evil race who threatened to destroy not only themselves but other intelligent life on nearby worlds." However, the Gardeners had not given up on Earth, they said that there was still hope for the inhabitants of Earth, but they had to give up their warlike ways and embrace love and forgiveness.

BECKLEY: I might differ with my associate Tim Swartz on this aspect of Rampa's writings. A lot of his books were about healing, about cosmic consciousness. About the soul. About our journey from this life to the next. He was said to have incredible powers to read minds and to see the human aura. He even penned a manuscript called "Living With The Lama," which was sort of written in partnership with his favorite cat via telepathy. It's one of his most far fetched works – am I really saying that? – but cat lovers just adore it. But likewise, as Swartz reasons Rampa didn't leave out the darkside altogether. A lot of his thinking about the inner Earth and its inhabitants ran parallel to the thoughts of Richard S. Shaver in that he believed in the existence of the Dero, a race of mentally deranged creatures who abduct and torture humans after bringing them down to the bowels of the earth. The Dero may be, both Shaver and Rampa claimed, abducting more humans that the Ultra-Terrestrials. You can read about Rampa's sentiments on the inner earth in "Journey to Agharta." Agharta being the capitol of the inner earth., a place like Shangri La that is part of the Buddhist faith. It is ruled Rampa and other say by the King of the World.

QUESTION: Though Beckley touches on the subject previously, can you expand on the Walk-In phenomenon and why Rampa is generally is considered to be the first acknowledged Walk In?

SWARTZ: A walk-in refers to the idea that a spirit can temporarily, or permanently, takes control of a human body, and replace the original soul. This is also known as "transmigration." For example, a spirit medium uses their paranormal ability to allow discarnate spirits to temporarily take over their body to pass messages along to the living.

In "The Rampa Story," Rampa writes that he had been a long time in preparing to bring some of the wisdom, known by the few initiated in Tibet, to the Western world. It had been arranged by the high Lamas that a man in England, who wanted to get out of a difficult life, would allow his spirit to enter the Astral world, and make possible the spirit of Rampa to take over his body.

More-than-likely, Rampa was not the first person to claim to be a walk-in. However, due to the popularity of his books, his story may have been the first to capture the public's attention concerning the reality of transmigration.

BECKLEY: In actually that is correct. I have traveled to Greece and written on how the Gods – perhaps ancient Ultra-Terrestrials from other realms and planets -- communicated with the Oracle of Delphi who many rulers and conquers came to for advice. She was actually sit upon a stool and these other intelligence would take command and deliver utterance to those high up in command. In our time I think of the book a "Dweller on Two Planets" that drew actress Shirley McLaine into the metaphysical realms. This book came through a young boy of 18 or 19 who while out riding would be taken over by an entity calling himself Phylos from the "lost" continent of Atlantis. Though a bit stilted language wise for today's readers, it is an occult classic and is yet another case of a Walk-In having a message to relay through an earthbound soul.

QUESTION: What were the embodiment of his spiritual teachings if they could be summed up?

SWARTZ: Since the original release of Rampa's first book, "The Third Eye," he has been attacked by skeptics who say that Rampa's Buddhist teachings are nothing like true Tibetan Buddhism. Yet, a large number of readers felt Rampa's books contained important spiritual teachings and started them on a path to learn more about Buddhism. In fact, the late Gray Barker once received a letter from a man who once wrote a review of the "Third Eye" for the North Indian Buddhist Quarterly. After the review was published, the reviewer received a number of letters from Tibetan phoongi who complained that Rampa had "...divulged secret knowledge, which was the property of the arcane schools of their country, and which a closed brother, in physical form, or etheric, did poorly to publish in the far lands to the West, where it lay open to the gaze of the Uninitiate."

It is difficult, however, to summarize Rampa's spiritual teachings as is reflected in his 20 books. One thing that Rampa wanted people to know is that our bodies, our physical reality, is an illusion. We have become so wrapped up in the material world that we have forgotten our true selves, our true, spiritual, reality. "We are creatures of the Spirit," he said, "we are like electric charges endowed with intelligence. This world, this life, is Hell, it is the testing place wherein our Spirit is purified by the suffering of learning to control our gross flesh body."

Rampa also desired to teach people how to see the human aura. He wrote that he had a special task because during his life in Tibet he had been to the Chang Tang Highlands where he had seen a device which enables people to see the human aura. "I am aware that if doctors and surgeons could see the human aura then they could determine the illness afflicting a human body before it was at all serious. The aura is merely a corona discharge of the body, of the life force which can be seen by almost anyone under the right conditions. If money would be spent on research, medical science would have one of the most potent tools for the cure of disease."

QUESTION: Could you share with us some more information that you find interesting about Rampa?

SWARTZ: What I find interesting about Rampa is the fact that even though he was a man from the UK who apparently had never traveled to Tibet, his knowledge of the inner workings of Tibet and the Lamasery life before the Chinese invasion was uncanny. His detractors said that his knowledge of Buddhism was obviously gleaned from library books and incorrect in many places. Yet, time and again it was shown that the skeptics were wrong and Rampa was right when it came to secret esoteric knowledge only known to a select few. Another interesting thing is that Rampa was ahead of the game when it came to things such as UFOs, ancient astronauts, and the inner Earth. Referring to ancient knowledge, Rampa often wrote about these things long before they became known in popular culture.

BECKLEY: I remember reading an article -- The Mystery Of The Three Eyed Lama -- in the late 90s in the official Buddhist journal Tricycle. The author, a university professor, was naturally skeptical about Rampa's background and pointed out the inconsistencies in his tales, but on the other hand had to admit that T. Lobsang probably attracted hundreds of thousand of individuals around the world to am adoration of the Buddha and to the plight of the Monks living a meditative life in Tibet under the yoke of the Chinese communist occupation. They pointed out that some of the matters Rampa took it upon himself to reveal were not culturally true. Such as how as a youth he had a hole drilled in the middle of his forehead which enabled him to open his third eye and to perceive things clairvoyantly for the first time as well as to read the aura of an individual and determine their health flaws. The profession who authored the Tricycle article said that such claims were outlandish and were not rooted in the folk culture of Tibetan life.

QUESTION: What obstacles or persecutions did Rampa go through during his life?

SWARTZ: Right from the very beginning with the release of "The Third Eye," Rampa was targeted by skeptics who sought to discredit him. "The Third Eye" was very successful, and more-than-likely there were people who were jealous of its success. One man, Heinrich Harrer, who was supposedly an expert on Tibet, hired a private detective to find out who Rampa really was. The detectives findings were eventually published in The Daily Mail. From that point on, Rampa was continuously under attack from the British press, despite of, or maybe because of, his books growing popularity. One critic, Agehananda Bharati, writing for the Tibet Society Bulletin, Vol. 7, 1974, called Rampa's books, "cretinistic confabulations." It got so bad that Rampa and his wife eventually moved from the UK to Canada and became Canadian citizens in 1973.

According to Karen Mutton in her article, "T. Lobsang Rampa, New Age Trailblazer," Rampa over the years managed to "...antagonize feminists, teenagers, Catholics, Western doctors, communists and the Tibetan government in exile. However, his greatest venom was reserved for journalists and literary critics, whom he despised."

BECKLEY: Of course we know this sort of persecution happens throughout the UFO field and into the paranormal. There is always some agnostic, or skeptic or die hard disbeliever lurking around the bend to put a monkey wrench into the proceedings. Not that skeptics don't have a right to point out the flaws, but basically here we have an author who is trying to tell his life story in a series of books and it looks like everyone is trying to clamp down on what he has to say. The books speak for themselves. Rampa was a damn good writer. He still has thousands of fans around the world today. He must have had something important to say or this wouldn't be the case. Even people who don't necessarily believe in all of his background find his work most enlightening and easy to comprehend.

QUESTION: Is Rampa still alive and if not how did he die? And how else has his legacy inspired others?

SWARTZ: T. Lobsang Rampa, at least in this incarnation, died on January 25th 1981. For many, their first exposure to Eastern religion and philosophy came at a young age from reading Rampa's books. Donald S. Lopez, author of the 1998 book "Prisoners of Shangri-La – Tibetan Buddhism and the West," said that when discussing Rampa with other tibetologists and buddhologists in Europe, he found that The Third Eye was the first book many of them had read about Tibet; "For some it was a fascination with the world Rampa described that had led them to become professional scholars of Tibet." (Wikipedia entry).

I think Rampa sums it up best when he refers to how influential his books have been, despite the ardent attacks from his critics..."In any battle between will power and imagination, imagination always wins."

QUESTION: What are some of the books that you have available from Rampa from Conspiracy Journal?

BECKLEY: My favorites that we have published under the Inner Light/Global Communications imprint include The Hermit, Tibetan Sage, and Cave Of The Ancients. Other books that we have released in the series include Candlelight, Beyond The Tenth, Chapters of Life, Saffron Robe, My Visit To Venus, Journey To Agharta, Doctor From Lhasa, The Rampa Story. . .and of course the book that start it all – The Third Eye. Our books are printed in large format editions. The type is big and clear not like the dusty paperbacks only published in the UK and faded with age. We have given them all nice new, colorful, covers. The Rampa sage, we hope, will continue to live on!

SWARTZ: Hey, in closing, don't forget the book Living With The Lama his blind cat supposedly wrote, "speaking" the text telepathically to Rampa. And than there is the book Pussywillow written by Rampa's wife, again about their beloved pet. Animal lovers eat them up.

Jeffery Pritchett is the host of The Church Of Mabus Show bringing you high strange stories from professionals in the carousel of fields surrounding the paranormal.

Source: The Examiner
http://www.examiner.com/article/tim-r-swartz-and-timothy-green-beckley-on-t-lobsang
-rampa-and-the-walk-ins
---
- FRIENDSHIP IN STRANGE PLACES DEPARTMENT -

A Mysterious Chilean UFO Story
By Micah Hanks

It was 1984, someplace near the Southern coast of Chile, and a mysterious distress signal had just buzzed across the receiver of ham radio operator Octavio Ortiz. A business agent who operated a small 27-megacycle CB station in his pastime, Ortiz, who went by the ham operator's handle Lucero or "bright star," was mystified by what he was hearing, as it seemed to have to do with a bright celestial object of an entirely different kind.

The captain of a ship called the Mitilus II had been sending these strange messages Otriz had intercepted, which pertained to an object in the sky it had been following… or perhaps, had been followed by. The Mitilius II was tasked under the Department of Oceanography for the nearby University of Chile, and had been in an approach for the Mitague lighthouse when a strange, bright object had appeared in the sky, then slowly began to descend. By the time Ortiz had come across the messages from Alberto, this strange object was now hovering directly over the distressed captain's ship.

What followed was a series of events typical in ufology; malfunction and damage to a variety of the electronic equipment on board the ship, in addition to strange physical effects like hair loss to the ship's crewmembers. But perhaps strangest of all was the fact that this strange object, whatever it may have been, marked the arrival of a strange and clandestine exchange Ortiz and his family would begin having with an organization known as "the Friendship," which claimed to be the literal occupants of these odd UFO craft seen around Chile at the time.

According to researcher Josep Guijarro, the captain of the Mitilus II had not been the only witness to this event. An adjacent ship bound for the lighthouse nearby had also witnessed these events unfolding, in addition to reporting a strange "burst" of radio activity at the time. "An incredibly powerful radio station broke into the communications underway," Guijarro wrote of the incident, "(Then) the VU meter's needles jumped past the +30 mark, and a tense silence followed. The object disappeared soon after."

Alberto, the captain of the Mitlius II, would later tell Octavio Ortiz he had been hired by "some gringos," who took him to an island and, "outfitted his ship with strange equipment." His meeting with these individuals, who later professed they were associated with UFO objects being seen in the area, had begun shortly after Alberto had caved to economic pressures and headed south to take up a life of piracy and smuggling. It was during this time that he met Ernesto de la Fuente, who introduced him to these "gringos" who promised to ease his financial burdens, if he would assist them with the illicit importation of supplies they needed brought to them. This group allegedly called themselves The Friendship.

According to Alberto, the members of this organization were tall, Nordic in appearance, and though somewhat oblivious to the cultural and global happenings in the world at large, were very gifted in the realms of the sciences. With time, Alberto, during his ham radio discussions with Octavio, would even introduce Ariel over the airwaves, who claimed to be one of these mysterious "friends," who referred to themselves variously as "angels of the lord," and more simply, "not of this world."

Octavio's wife would begin to join him in their ham operations, in an effort to learn more about this mysterious "Friendship," whose appearances would strangely begin with a tremendous radio signal each time the conversations would begin. The events would eventually culminate in the physical appearance of a large, unidentified object in the sky, visible from Octavio's home, and accompanied by "Ariel's" strange messages on their radio; the Ortiz family suspected that Ariel had actually been on board this strange aircraft.

So who were these mysterious "gringos" known as The Friendship," which Octavio Ortiz and his wife, along with Alberto of the Mitilus II and a handful of others had shared clandestine contact with? Had the entire affair been an incredibly elaborate hoax, or was there indeed some truth to the matters at hand; namely, would there be evidence here of some kind of human presence behind the UFO mystery, or could it be asserted that there had indeed been something otherworldly about the mysterious Friendship and their operations?

Source: Mysterious Universe
http://mysteriousuniverse.org/2012/08/friendship-in-strange-places-a-
mysterious-chilean-ufo-story/#more-12749

---
- HERE I AM DEPARTMENT -

Woman Sees Dead Husband Appear on Wall

A terrified widow called for a priest to cleanse her 'evil' house after she claims to have seen her dead husband appear on her bedroom wall.

Andrea Samuels said the strange shape on her wall and ceiling is her husband Brian, who died four years ago.

The 41-year-old also claims her dead dog is calling for her beyond the grave in the bathroom of her Carlisle home.

She called for Catholic priest Father Paul Dadson who used holy water to cleanse the property on Wednesday.

Father Dadson, of St Bede's Catholic Church, confirmed the patches in the bedroom resembled a man and said there was also a figure in the ceiling which resembled part of an animal.

Andrea, who believes the animal in her ceiling is her dead boxer Hoob, said her house has been the scene of numerous inexplicable events.

She claims brand new furniture has broken, pictures have fallen off walls and that she has suffered personal problems since the images first appeared.

Andrea also believes that one of her pet birds, the aptly named 'Spirit', flew away after getting caught up in all the strange happenings. Her second bird, Spook, is now the only one that is left.

Andrea, who was described as being in 'good psychological and emotional health' by the priest, said: 'I used to have a beautiful house and it just went.'

Upon his arrival, Father Dadson scattered holy water around the building, blessed it and said some prayers.

He arrived in Carlisle in January after working as a priest in Botswana and his native Nigeria for 13 years. He said this is the second time he has had to carry out this kind of spiritual cleansing in the city.

He said: 'I was there and saw something on the wall which looked to me like some kind of image.

'From a distance it appeared like the figure of a man.

'In some houses things have been done, maybe people have carried out some kind of sacrifice or other activity that influences people with the forces of evil.'

Andrea, who has lived in her Carlisle home for ten years, now hopes the blessing will help her to move on with her life and says it has helped her discover her religious faith.

Source: The Daily Mail
http://www.dailymail.co.uk/news/article-2199609/Catholic-priest-called-cleanse-
evil-house-widow-sees-spirit-dead-husband-appeared-bedroom-wall.html
---
- DUCK AND COVER DEPARTMENT -

Researcher Invents Weapons of Waste Destruction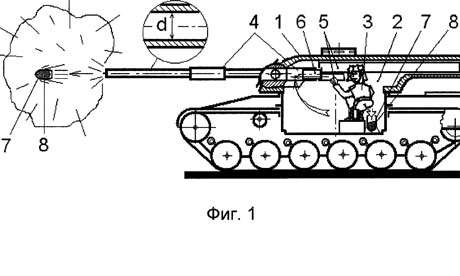 A patent has been granted for an invention by which soldiers sealed inside vehicles during combat can dispose of their biological waste by firing it at the enemy.
Aleksandr Georgievich Semenov patented an efficiently disgusting weapon system. Using his method, soldiers inside an armoured tank, under battle conditions, can dispose of their biological waste products in an unwasteful way: encasing those materials, together with explosives, in artillery shells that they then fire at the enemy.
Semenov, residing in St Petersburg, can and does brag of having Russian patent #2399858, granted in 2009, officially titled Method of Biowaste Removal From Isolated Dwelling Compartment of Military Facility And Device or Its Implementation.
As patents go, it's of modest length: 12 pages, with only two technical drawings. The original document is mostly in Russian. The prolific inventor (he has about 200 other patents), sent me a full translation into English.
Figure 2 seems, at a glance, unremarkable: a cutaway side view of an artillery shell in its cartridge, tipped with a screw-in "nose cone". There's a large charge to (in Semenov's description) "burst" the shell, and a small charge to trigger that burst. The shell itself contains – indeed is mostly – a compartment for the payload.
Figure 1 is larger and more complex, showing the entire tank in cutaway side view. A single crewman perches inside. Beneath him, an empty shell collects the waste that emerges from his anus.
Here's how the patent describes the scene, with numbers referring to specific items in the drawing:
"A military man (3) puts the wastes (8) into the capacity (7) directly (fig.1) or in two steps. After it's complete or, if it is necessary, incomplete filling the capacity is tightly sealed by the cover."
The key action is in one sentence: "The gun charged with special projectile is targeted on a safety zone or on any enemy target which is worth for catching it."
As the projectile leaves the tank, it removes what would eventually have become a source of stinking misery for the poor soldiers who, in combat, could be forced to remain sealed inside their vehicle for several days.
That misery transfers directly, forcefully away through the air, smacking into and dabbing onto the enemy.
This method of warfare aims to kill the enemy's spirit and psyche. The patent conveys this fact in spirited, if not belletristic, language:
"Except damaging factors, significance of which is secondary in this case, the military psychological positive effect takes place: comprehension of the facts of 'delivering' and distribution on enemy territory (on equipment and uniform of an enemy) by the staff as well as the opportunity of informing other soldiers and the enemy about it. As a result, in addition to the basic purpose reaching (full wastes removal) additional military-psychological and military-political effects are achieved."
Source: The Guardian
http://www.guardian.co.uk/education/2012/sep/03/improbable-research-waste-weapon-system?newsfeed=true
---
Sign up today for Bizarre Bazaar and
Conspiracy Journal
Magazines

Click on banner to sign up for two FREE magazines!

---
FRIENDS OF CONSPIRACY JOURNAL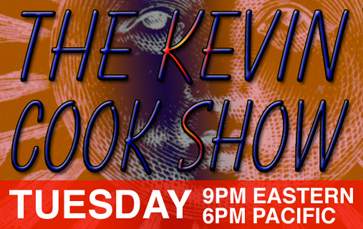 The Kevin Cook Show on Inception Radio Network
---

Wm Michael Mott - Mottimorphic Enterprises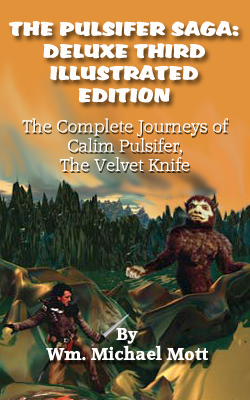 ---
Informant News
-Tapping into the Multiverse for a good Story!
---

PSI TALK-The Internet's Only Paranormal Web Station!