---
- KEEP YOUR EYES TO THE SKIES DEPARTMENT -
Historic Sightings of Flying Snakes
Do "flying snakes" exist? Roy Mackal and other cryptozoologists have investigated flying snake reports in Africa. Did you know there are files on airborne serpentine reptiles in North America? Here are some reports for your consideration. You will rapidly discover that there are varying levels of credibility in these articles. ~ Loren Coleman
The earliest known recorded sighting can be found in the journal writings of Hieronymus Benzo, an Italian naturalist who traversed the New World from 1541 to 1556. In his text Istoria de Mondo Nuovo Libr. III, Benzo included the following entry on an expedition into what is now Florida:
"I saw a certain kind of Serpent which was furnished with wings, and which was killed near a wood by some of our men. Its wings were so shaped that by moving them it could raise itself from the ground and fly along, but only at a very short distance from the earth."
________________________________________________________________________
________________________________________________________________________
Athens Messenger, Athens, Ohio, 9/16/1875
Leavenworth, Texas
In August of 1875, an unnamed woman dwelling in the southern side of Leavenworth, Texas made local headlines with her insistence that a smallish winged snake was undertaking excursions over her neighborhood. So astonishing was her testimony that a local, aged psychic was stirred to boldly foretell (to the local newspaper) "in a short time the air would be full of flying serpents". Perhaps, if the next 35 years might be interpreted as "a short time", she was partially right.
In September of that same year, two young men surnamed Remington and Jenkins, while hunting in the woods near Leavenworth, were astonished to see this oft-gossiped about creature soaring straight toward them at an altitude of about four feet. Jenkins quickly removed his cap and, with an accurate sweep, netted the little beastie. It turned out to be quite harmless; it was approximately one foot in length, spotted and bore wings approximately the size of their hands. After dispensing of it, the two intelligent lads brought the now lifeless body home and preserved it in a jar of alcohol. Tragically, this essential physical specimen appears to have been lost to time, most likely in much the same manner as myriads of copies of Action Comics #1 have been innocently tossed by mothers with other attic junk, without realization of what they possessed.
________________________________________________________________________
________________________________________________________________________
Galveston Daily News
Galveston, Texas.
May 23, 1899
FLYING SNAKE.
Has a Skull Like an Adder and a Bat-Like Expression.
New York Journal.
A flying snake five feet long has built its nest in one of the tall trees at Waterford, N.J., and when it is not setting on its eggs to hatch out a lot more flying snakes it is roving about intimidating the natives.
No amount of hunting in mere natural history books will reward the searcher with a glimpse of a picture of a flying snake or any information about one. The creature does not exist in any scientific work. It is found only in Waterford, where a party of indignant citizens are making a desperate effort to locate it before it eats some of the farmers.
Robert McDougall, who saw the flying snake, is perhaps the most prominent citizen of Waterford - a fact that the intelligent reader has already guessed, for persons who see sea serpents, flying snakes, wild men, or horned gazoozas are invariably described by their neighbors as prominent in order that the story may not be doubted and the town thereby indirectly reflected upon.
This gentleman was taking a short trip through the woods, cogitating as he walked as to the turnip crop, when suddenly the flying snake darted from the low branch of a [illegible] pine tree and flapped its wings with hoarse cries until it vanished from view. Its bearing was plainly vindictive.
"It had the look of a bat in its face," says McDougall, "but it was a flying snake sure enough; one of the venomous kind, I should say. Its skull resembled that of a puff adder, but it had no hair, and it had a tapering tail and eyes that flashed fire, but never before did I see eyes on a monster like that," and Mr. McDougall shuddered at his narrow escape.
On the following morning the Waterford vigilantes armed themselves and repaired to the lair of the flying snake. They found its footprints, not in the air, where it might be expected that a snake on the fly would leave them, but on the ground. They were web-like prints, something like those of a swan. The local indignation increased when it was thereby proved that the monster is amphibian.
Hiram Beechwood, who lives at a place called Elm, says he saw the flying snake at daybreak crossing a road near a swamp. As soon as it noticed it was observed[,] it exchanged looks of deadly hate with him and then, uttering an angry bleat like an exasperated sheep, unwound a pair of bat-like wings and slowly flew into the swamp, where it is feared it has a nestful of eggs.
According to the ornithologists of the place, flying snakes are an established fact. They stick pretty closely to the thick undergrowth unless driven out by forest fires or lack of food. They build in tall trees, Mr. McDougall says, and when in a good temper utter a note something like that of a robin who has just found a worm. When annoyed or frightened, however, they emit an angry scream that is very terrifying.
Some of the residents hold that the snake is a vegetarian and won't eat Jerseymen. Others wisely say that this may be so, but still it might bite them, and they are going after it to put it out of its misery.
________________________________________________________________________
________________________________________________________________________
Logansport Pharos
Logansport, Indiana
March 25, 1885
A flying snake is on exhibition at Virginia City, Nevada. The reptile is four feet long and has two wings attached to its body, about four inches back of the head.
________________________________________________________________________
________________________________________________________________________
Greenville Evening Record
Greenville, Pennsylvania.
June 16, 1900
Venango county papers note the appearance of a flying snake and also a leathered snake. The latter was captured by Arthur Savage, of Canal township, and is said to have a fine coat of feathers and a head like a chicken. It is about three feet in length. It eats nothing but grain and drinks an abundance of water. Mr. Savage intends to take it to some zoological garden.
________________________________________________________________________
________________________________________________________________________
Alton Evening Telegraph
Alton, Illinois.
August 9, 1905
The moonshine whiskey business appears to be flourishing in Missouri. At least flying snakes are reported in several places in the Ozark Mountains region.
________________________________________________________________________
________________________________________________________________________
Washington Post; Washington DC, 10/29/1911
St. Charles, Missouri
Another specimen was observed over St. Charles, Missouri, not far from the Mississippi River in 1911. Mrs. John Bishop and her children were startled from their work and play by an odd sound evocative of a monoplane. This buzzing though was not from an engine, but rather from the highly rapid fluttering of a sizeable pair of wings attached to a three-foot-long spotted snake passing over their residence. The awe that overtook the unsuspecting family quickly transformed into terror however, as the airborne snake turned and approached the terrified group of witnesses. The mother hastily herded the children into the home where they watched in safety as the creature performed various aeronautic feats for almost twenty minutes before it disappeared over the horizon in the direction of Alton, Illinois.
The Washington Post also noted on June 5, 1911 that the "passengers and crew of the White Star liner Celtic brought with them to New York today a revival of the sea serpent tales of other years. They reported having passed early yesterday morning a formidable looking creature that was going at a high speed in pursuit of a school of young whales. The monster, they say, had wings, and rose frequently 10 feet or more from the water. Whales and pursuer faded from sight within a few minutes."
________________________________________________________________________
________________________________________________________________________
Bonham, Texas, June, 1873
In June of 1873, a farmer in Bonham, Texas, looked up from his work and was astonished at what he saw. There appeared to be an enormous flying snake, banded with brilliant yellow stripes, writhing and twisting in the sky above him. Other people in the Bonham vicinity also witnessed this strange apparition, which was said to be at least as long as a telegraph pole. According to a report in the local newspaper, Enterprise, the bewildered eyewitnesses watched the creature coil itself up, and thrust forward its enormous head as if striking at something.
________________________________________________________________________
________________________________________________________________________
Sky Dragons - Amphipteres
These winged serpents were spotted in the skies of Great Britain until the mid 1600s. Described most commonly as a large snake with small wings behind the head, they could grow to lengths around nine to ten feet. Their heads were dragon-like, with multiple tongues and sharp fangs. Villagers reported having been able to scare them away by throwing rocks.
Similar creatures were reported in India. These sky dragons, or winged serpents, were nocturnal, and equipped with a singular form of defense. Their urine was like acid, and could melt the skin of anyone walking below.
Winged serpents also plagued the ancient Middle East. Arabia and Egypt were overrun with these snakes, reportedly small in size yet devestating to crops and livestock. Luckily, ibises ate these sky snakes. Even Moses was reported to use ibis birds to help his attack on Ethiopia who had invaded Egypt.
An intriguing variation on the mythology and anecdotal history of North American winged snakes is the contemporary investigation of Northern Arizona University anthropology student Nick Sucik into Navajo and Hopi legends that tell of snakes that can take brief flight through convoluted spiral contortions and lunges. He published a well-researched paper in 2004 on these mystery animals that nicely bridged the fields of theoretical herpetological physiology and cryptic anthropological folklore.
Sucik's flying snakes of Arizona were hypothesized to be wingless—by definition of bat or bird—but capable of limited aeronautics through extended flaps that stretched over a significant portion of their bodies. He discredited the few reports he found (which did not include any of these presented here) that testified to bat-like or scaled wings, writing them of as justifiable misidentifications made under startling circumstances.
Thanks to Jerome Clark and Scott Maruna for archival input.
Sources: Cryptomundo/Biofort
http://www.cryptomundo.com/cryptozoo-news/flying-snakes/
http://biofort.blogspot.com/2007/11/american-srph-unnatural-history-of.html
---
- JUSTICE LEAGUE OF GOD DEPARTMENT -
Heroes, Holiness & Mystical Phenomena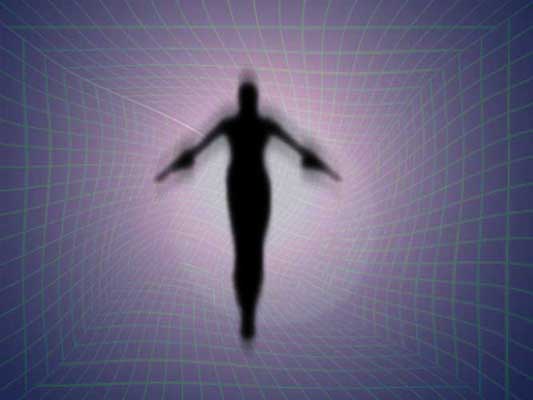 A few years ago, NBC had an interesting television series called Heroes. For those who didn't see it, the show centered around a group of people who discover they have special abilities beyond the ordinary, including superhuman powers like telepathy, time travel, flight, invisibility, the ability to walk through walls, to heal, and to paint the future, among others. These "superheroes," one by one, come to realize that they each have a particular role to play in preventing a catastrophe and "saving the world." It is science fiction, to be sure. But this concept is not without precedence in the real world throughout history. The Catholic Church has had its own "heroes" – like the Cure d'Ars, Padre Pio, Joseph of Cupertino and Mother Teresa of Calcutta--who were, at least through parts of their lives, blessed with "supernatural powers." The Church calls them "mystical phenomena," and those saints who have wielded these inexplicable powers understood their role in advancing the kingdom of God.
Though the modern world is fascinated by the idea of men and women possessing unique superhuman powers, as evidenced by the success of the first season of Heroes and movies like Spiderman, the modern world has little room to accommodate the idea of mystical phenomena, especially in connection with religious concepts like evil and holiness, blessings and curses. Even in a time when belief in UFOs, Elvis sightings, and animated gnomes is on the increase, most people remain highly skeptical of any claims of mystical phenomena in the lives of the saints. They believe these claims are in the realm of myth, even though numerous examples of mystical phenomenon have been studied and examined by modern scientific methods.
It is instructive to note that the Catholic Church has always approached claims of mystical phenomena with a healthy dose of skepticism. By design, Church officials throughout history have not accepted at face value any phenomenon which purports to be from God. The Church carefully weighs all the circumstances, evidence and personalities of those connected with the phenomenon to determine whether or not there is any possibility of either a natural explanation or a psychological explanation such as hysteria, schizophrenia, or some other form of insanity. The Church also attempts to determine whether or not there is the possibility of fraud or demonic activity, both of which are not uncommon.
If, after all, the facts and evidence of a particular mystical phenomenon lend themselves to God's supernatural intervention, then the Church will accept a particular phenomenon as having no other explanation than the supernatural. In many cases, especially with phenomena that are specifically connected with manifestations of holiness, the Church waits until after the person dies to determine that the phenomena associated with them were truly manifestations of their heroic virtue and holiness. Then and only then will the Church confirm that a particular phenomenon, even when witnessed by hundreds of people, was truly from God.
Here are just a few examples of the mystical phenomena exhibited by the saints throughout the ages:
Levitation
The suspension of the human body in the air without aid of outside physical forces is known as levitation. There are many accounts of the saints being lifted up during prayer or during the Holy Sacrifice of the Mass. This has been witnessed by hundreds of people at a time. One of the most famous cases of a saint levitating is that of St. Joseph of Cupertino (d. 1663), an Italian Franciscan Friar who seemed to fly all over the place. He would rise not rise just a few inches but would actually be suspended in the air 18 to 35 feet and remain suspended in this ecstatic manner for fifteen minutes to as long as six hours at a time. Because of his many flights of ecstatic levitations, St. Joseph is the patron of airplane passengers.
Eucharistic fasts
There are a number of documented saints who have stopped eating any food whatsoever and lived on the Blessed Sacrament alone --not for days or weeks or even months, but for years and decades. Many of those given the gift of stigmata (bearing the wounds of Christ) also exhibit the phenomenon of Eucharistic fasting. The bed-ridden Theresa Neumann in our own day was a good example. She abstained from all food and liquid, except for one small Eucharistic host a day, after receiving a miraculous healing from paralysis while praying to St. Thérèse of Lisieux. She lived thirty-nine years, until she died in 1962, without any earthly sustenance.
Smelling sin
One of the more unusual gifts of mystical phenomena is the ability to smell the stench of sin when coming into contact with someone in the state of mortal sin. It can be a very terrible thing which in some cases has caused not only uncontrollable vomiting by the saint but even passing out because the stench is so overwhelming to him. St. Philip Neri was known for this ability and its side-effects. In his Life of Hilarton , St. Jerome says that St. Hilarion had the gift of knowing what sins or vices anyone was inclined to by simply smelling either the person or his garments.
The odor of sanctity
It has been reported in many cases, especially of those who have been given the stigmata, that an overwhelmingly beautiful and "heavenly" perfume seems to exude from the bodies of some saints, both living and dead. Often described like roses or delicate flowers, it seems to permeate everything around them. This happened quite frequently with St. Theresa of Avila. Her body threw off this scent even after her death in 1582. When her body was exhumed during the canonization process the odor of perfume coming from her incorrupt body was so strong that it permeated the room and everything in it for three days.
Bilocation
All will agree that "being in two places at once" is physically impossible. That's what makes bilocation another mystical phenomena that has been granted to certain saints. This is one of the many gifts attributed to Padre Pio, and is corroborated by witnesses all over the world. Among the most remarkable incidents was Padre Pio's appearance in the air over the city San Giovanni Rotondo during World War II. As American bombers were preparing unload their munitions on the Nazi-occupied city, Padre Pio appeared before their aircraft, and attempts to drop the bombs failed.
There are many more different authentic mystical phenomena that reflect, in this world, properties of the resurrected body in the world to come such as the faculty of distinguishing between holy and profane objects or between priests and laymen, the reading of hearts, the gift of prophecy, the gift of healing, glossolalia, and even the ability to walk on water, to name but a few. The saints blessed with these supernatural abilities were all heroes in another sense, too. Not only did they willingly participate with the will of God, they also exhibited heroic virtue-- in one way or another. In some cases, observers believe that their heroic acts of virtue led to the mystical phenomenon and not vice versa.
Perhaps the most hopeful bit of all this is that, even though most of us will not be able to bilocate, levitate, or (Heaven forbid) smell the stench of sin, we all have the opportunity to take hold of virtue and practice that virtue in a heroic way. We can, in a matter of speaking, play our part in advancing the Kingdom of God and, help "save the world."
Michael S. Rose is author of several books including Benedict XVI: The Man Who Was Ratzinger and Goodbye Goodmen .
This article is reprinted with written permission of 4marks Magazine and is part of the 4marks.com network which offers a variety of online services to Catholics, including our online Daily Catechism program, Catholic Trivia, Temperament Test and single Catholic service. To learn more about any of our services or how 4marks is helping Catholics connect online in order to deepen their faith offline visit www.4marks.com.
Source: 4marks Magazine
http://www.4marks.com/articles/details.html?article_id=1304
---
- SPOOKY TALES DEPARTMENT -
A Village Of Curses?
In the far upper corner of northwestern Connecticut, not far from the historic town of Cornwall in the shadow of three mountains, lies a place where only the bravest of hearts tread.
Once a colonial village called Dudleytown, it is said to be the site of mysterious deaths of residents in the 1700s and 1800s, unexplained madness in the 20th century and tales of strange noises and wraiths in the past 50 years. Through word of mouth and the reach of the Internet, Dudleytown has become something akin to Connecticut's "Blair Witch" forest.
"The story has all the makings of a really great horror story: historical figures, mysterious happenings, ghosts, a curse," wrote author Gary P. Dudley in his 2001 book "The Legend of Dudleytown."
Still, these days, about the only thing any supernatural investigator or curious teenager will encounter is a burly state trooper and road barriers, meant to prevent people from entering the private property. The residents of the Dark Entry Forest - near the Dudleytown site - are tired of paranormal investigators, writers, hikers and people interested in the supernatural trespassing on their property.
After the popular movie "The Blair Witch Project" opened in 1999, more people started hosting campfires and loud drinking parties up in Dudleytown, which is now little more than rocks and a few old foundations.
Teenagers would try to find the site, then get lost deep in the woods. And the local police kept getting call after call to either rescue people or bust up the parties.
As a result, the residents of Dark Entry closed all the paths leading to Dudleytown six years ago. Anyone who attempts to find it without permission of the association faces arrest or a hefty fine.
"It's unfortunate," said resident David Colbert. "I liked it when the woods were open. I wish there didn't seem to be an association with looking for ghosts and drinking beer and making garbage."
While it's harder to get to Dudleytown, it's easier than ever to learn about it.
The folklore of Dudleytown is featured in several books and on dozens of websites with pictures of strange lights and blurs. There are references to a cursed family of Dudleys who settled the area in the early 1700s.
Besides an allegedly cursed founding family, Dudleytown is linked to stories about Native Americans invading the village and killing an entire family; lightning fatally striking the wife of Revolutionary War Gen. Herman Swift on her doorstep, which caused him to go mad; various epidemics; and finally, in 1872, the wife of New York Tribune editor Horace Greeley committing suicide there. By 1880, all but one man, John Brophy, had abandoned the place, and he even was said to occasionally be seen walking out of the woods with torn clothes, muttering things about demons.
"Basically, these authors put a bunch of random happenings together and came up with a story," said Dudley, who is not related to the Dudleytown settlers. "There are no reports of anything mysterious in the town records, no indication of anything out of the ordinary. People lived off the timber for charcoal, and when the Bessemer process of steelmaking came along, they just kind of left.
"I was there in 1998, and the most mysterious thing that happened to me was that I got more mosquito bites in 15 minutes than two hours in Texas."
Today, Dudleytown is mostly deserted, except for the curiosity-seekers and tourists, who come looking for thrills. The Dark Forest Entry Association still owns most of the land the village once stood on.
There are a group of homes on Bald Mountain Road that are very secluded from the main roads and they belong to the closest residents. These locals maintain that nothing supernatural takes place in this region and perhaps they are right. It seems unlikely that the "curse" on Dudleytown ever really existed but on the other hand, there is something strange about such a small area with so many disappearances, unusual deaths, suicides and cases of insanity. The stories of a "curse" had to have gotten started for some reason and perhaps this was why.
As far as we know, the ghostly tales began to surface in the 1940's. It was at this time that visitors to the ruins of the village began to speak of strange incidents and wispy apparitions in the woods. Even today, those who have visited the place boast of paranormal photographs, overwhelming feelings of terror, mysterious lights, sights and sounds and even of being touched, pushed and scratched by unseen hands.
Some researchers refer to the area as a "negative power spot", or a place where entities enter this world from the other side. They say this may explain the strange events in Dudleytown's history, like the eerie reports, the strange creatures and perhaps even the outbreaks of insanity and madness. The place is often thought of as "tainted" in some way, as if the ground has somehow spoiled here, or perhaps was sour all along.
Lack of actual proof of hauntings or paranormal activity hasn't dented interest.
At one point, the faith-based entertainment studio Good News Holdings, whose founder, David Kirkpatrick, once headed Paramount Pictures, joined with a local production company to make its first horror movie about Dudleytown. But the studio recently parted ways with Massachusetts-based Red Barn Productions over "spiritual differences," according to the Religion News Service.
Despite all the interest, many Cornwall area residents roll their eyes at the notion of a local haunted forest.
"Sure, bad things probably happened. I think a woman committed suicide, and a man fell off a ladder and died because he was drunk, but those kinds of things can happen anywhere," said Nick Jacobs, a longtime resident of Cornwall who throws a big Halloween costume party with a bonfire and ghost story re-enactments every year. "Was Dudleytown cursed? No. It's just one of those places that just became abandoned. It's dark, the soil is bad, and it's way the hell on top of a mountain. Sure, people would leave."
So, while the presence of state police and the pathway barriers may have deterred visitors, fascination with Dudleytown shows no sign of waning.
In 1999, shortly before the gates and warning signs went up, a group of paranormal investigators with an organization called Seeker went to Dudleytown to snap pictures. Upon leaving, their car was hit by a truck.
To this day, the website asks: "Coincidence or curse? We'll let you decide!"
Source: courant.com
http://www.courant.com/features/lifestyle/hc-dudleytown.artoct25,0,7110611.story?track=rss
---
Sign up today for Bizarre Bazaar and Conspiracy Journal Magazines