---
- OUR HERO TESLA DEPARTMENT -
The Crimes Against Mankind and Nikola Tesla's Genius Continue
By Chris Holly
I have been a huge fan of the super genius Nicola Tesla for many years. He was a man far beyond his time who could have advanced society far beyond where we are today.
If he had been backed by our government as well as private investors and allowed to develop the huge amount of incredible inventions he designed the world would be far more advanced as well as a better place to live.
One of the most important inventions that Tesla developed for mankind was his free energy system which he not only invented but had nearly finished building on Long Island New York when the greedy and power criminals Thomas Edison and the banker J P Morgan not only stopped him but dismantled and destroyed the tower and machine which would have been the start of fee energy for the entire world
If Nicola Tesla had been allowed, funded and aided in his pursuit of creating a free energy power system this world would now be a far more advanced better planet. Instead for personal reasons of wanting wealth and power Thomas Edison and JP Morgan not only stopped this from happening they drove this incredible genius in to poverty and black balled him by being bullies keeping the world dark and set back hundreds of years.
People laugh when I say this yet I remain faithful to the statement if there were ever two men who I would have punched over and over in the face it would be Edison and Morgan. They should have been thrown in jail to rot for life for crimes against humanity - for what they did to this world for private wealth and power.
I cannot give an exact number to the death toll of those who have died over the last one hundred years or so due to the search for energy to keep the world moving, lights glowing and winters where homes are warm and dinners cooking on stoves all over the world. I do know most of those deaths can be directed towards those who stopped the genius Nicola Tesla from finishing his work. Our government of course is also directly responsible for this crime against mankind and still continue to this day in continuing to keep Tesla's free energy knowledge hidden and this world in terrible turmoil.
The number of people who have died in mining for coal, digging for oil, or simply dying from extreme cold without the ability to heat their homes over the last century is enormous.
Let us not forget all the wars fought over the need for oil. Add the fact terrorism is at least partly if not completely funded by way of the profits from the worlds urgent needs for energy and we have lists of millions of dead bodies covering this world all due to need for energy . Now would anyone like to join me while I punch Edison and Morgan's nasty noses across their selfish greedy faces?
That is only part of my anger which brings me to the main question that I just do not understand. That question is why are we still fighting for oil and where is Tesla's free energy system and why are we not building and using it ? How can that question contine to remains without answer to this very day.?Wars continue people die however we still remain without Nicola Tessa's free energy system. I do not believe for a moment it is still hidden or lost. I do not believe for a second that with the knowledge known about this system that our scientists today could not finish Tesla's free energy system which would free the world.
Yes I know the story that it is a big mystery to who it was that entered Nicola Tesla's small dwelling in New York City on the day he died ,alone and penniless, and supposedly removed all his papers and invention details to never be seen again. Of course I do not buy this at all and feel if we are able to explore space we should be able to find the plans for the free energy system he built on Long Island and try to continue along with Tessa's pursuits of free energy.
If we can give a private company millions if not billions of dollars to poke around in space why not do the same and give a chunk of that money to those who could continue with Tessa's free energy system. I truly feel our needs during these trying times here on earth now out way our need to explore space. The amount of life saved as well as a knife in the heart of the flow of money that funds terrorism would be huge with Tesla's free energy system in place.
I watch as we push off planet reaching for the stars but must say that I know I am right in saying the condition of this planet and the human race needs to be our first concern. I also know that until we can maintain and provide for our planet and the earthlings upon it we are not going to be welcomed in to the universal neighborhood. We need to stop being a planet or killing, destroying primitive beings before those far more advanced want anything to do with us. It is why they keep us at arm's length. They watch. They visit and even have interaction with us but past that they leave us be as we continue our savage ways.
I refuse to be pushed aside with how ridiculous I am to think his machine would work or that no one knows what he was doing or that his years of hard work are all missing. I think the need for greed and power still dominates us all and withholding free energy from the world continues for the benefit of the few instead of moving towards and forward for the benefit of the many.
It is the continuing case of a few select who want all the toys and feel you do not deserve any. This is the problem of life and the very tests our souls are handed as we live our human lives on planet earth. In this class room of life Edison and Morgan's souls I assure you will not be found with the many, the good or the kind, the energy of their souls surely are helping keep hell fully burning.
My wish is for Nicola Tesla's inventions to be developed and used for the benefit of mankind and the advancement of humanity. Nicola Tesla was without question one of this planets greatest minds. Tesla was a super genius who invented technology that we still have not mastered. The least we can do for the gifts he tried to give to us is to build and use and hopefully in the end give thanks to him for his work and his genius.
Nicola Tesla also was a man who was beaten down, abused and ignored by the greedy and powerful. Tesla was a threat to those who stood to make large sums of money from old technology they were involved with or funding. Thomas Edison was an enemy of Nicola Tesla because Tesla had advancements that would have made Edison's endeavors obsolete. Stopping Tesla from continuing with his inventions gave Edison his road to power, money and fame. The real price of Edison's greed was that we all paid the price for being without the advancements of Tesla's genius.
I hope one day we understand more about space and can travel beyond our own planet and solar system but we are not there yet as a society. We continue to allow the elite to use our money to explore space and ignore what is happening to each of us here on the surface of the earth. We should not allow another Edison or Morgan to keep us living in war and hardship so the few can explore space or take trips to space stations for vacations only designed for the rich or elite few. We need to use our money and our brain power to develop free energy and concentrate on the advancement of mankind here on earth before we reach for the stars. When we have finally become a civil working society I am sure our universal neighbors will decide to become more openly forth coming with us but until then my bet is as long as we stay as we are, they will stay as they are, at arms length - in fact I know it.
I can only hope for these things to happen and try to reach out to others who may feel the same way. Maybe if we pull together for a new way of things in this world we might actually one day get there.
To Learn More About Nikola Tesla, check out Tim R. Swartz's book:
The Lost Journals of Nikola Tesla
Send Tim and email for info on getting a signed copy of his best-selling book:
commanderx12@hotmail.com

Copyright © 2014 Chris Holly all Rights Reserved
Chris Holly's Endless Journey with the Unknown-
http://endlessjrny.blogspot.com/
---
- UNNATURAL LOVE FROM BEYOND DEPARTMENT -
Belief in Sex-Mad Demon Test Nerves in Zanzibar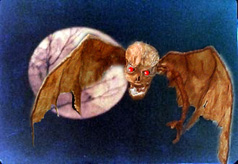 CHAKE CHAKE, Tanzania - Mohammed Juma starts to sweat and fidget as he recalls his rape by Popo Bawa, the most feared spirit-monster of the Zanzibar spice islands.

"We believe reading the Koran is our only defence, nothing else," says the 41-year-old driver and father of four. "But Popo Bawa is real, and well prepared."

Holidaymakers on the Indian Ocean islands tend to smile dismissively at accounts in guidebooks of the bat-like ogre said to prey on men, women and children. But for superstitious Zanzibaris a visit from the sodomising gremlin is no joke.

Although no one ever has seen it, belief in the monster and his unnatural lust is so strong that entire villages will sleep out of doors for protection: Popo Bawa (Swahili for Bat's Wing) prefers to attack behind closed doors at night.

In huts set amid rustling groves of jackfruit and mangoes on Zanzibar's Pemba island, victims said in interviews that they detected a bad smell, became cold and went into a trance in the moments before they felt the creature's inhuman strength.

Some attacks were heralded by the sound of giant wings and claws rattling and scraping on huts' tin roofs. Others cringed in terror at what sounded like a car engine ticking over.

"We heard a rustling on the roof," recalls Asha Saleh, in her late 50s, in Machomanne village near Pemba's main town of Chake Chake. "I felt someone fondling me. I felt very cold. I felt weak," she said, recalling the attack some 35 years ago.

"I couldn't call out for help to my husband who was lying asleep beside me. Popo Bawa is strong: He really presses down on you. And it took such a long time: One hour! Eventually I lost consciousness. And I was one of many who were attacked."

Successive waves of colonisers and traders -- Arabs, Portuguese, Hindus, Chinese, Britons, Persians and Africans -- left behind a multinational array of legends on Zanzibar.

Accordingly, many dismiss Popo Bawa as another of the satanic stories swapped over the centuries by migratory Indian Ocean peoples as they moved back and forth on the tides from Indonesia to the Comoros, from Madagascar to the Maldives.

Zanzibar's distinctive past as an Arab-run slave market prompted some academics to speculate that the story of Popo Bawa emerged from a collective race memory of the horrors of slavery.

But Popo Bawa is unlike the many goblins believed by the islanders to populate the tall grasses that ring their huts.

Many on the islands are adept at exorcisms, placing charms at the base of fig trees or sacrificing goats to avert evil or draw favour from the spirit world.

So experienced are the isles' traditional healers that they draw visitors from the Gulf and east Africa, with the successful amassing riches and prestige.

But no placatory offering or witch doctor can deflect Popo Bawa when he has made his mind up to strike, islanders say.

The monster favours Pemba, the poorer and more backward of the archipelago's twin islands despite being home to the clove plantations that provide the mainstay of Zanzibar's economy.

He also becomes active at election time: a habit that is testing nerves ahead of polls due in October.

His last major visitation was during elections in 1995, when Juma says he endured his terrifying ordeal, although some reported his presence again in 2000 and in 2001.

Pemba's population are staunch opposition supporters. Many accuse the ruling party of Tanzanian President Benjamin Mkapa of neglecting the island since 1964, when Zanzibar merged with mainland Tanganyika to form the United Republic of Tanzania.

But Juma says Popo Bawa is apolitical even though electoral emotions seem to summon him from the beyond. "He can strike even if the opposition wins the elections," he said.

The driver vows to do his utmost to avoid what happened to him back in 1995 as he sat alone late one evening.

"Many were afraid and were sleeping outside. But I was confident and was alone in my room. I was reading the Koran for protection. After about 20 minutes I started feeling sleepy. I heard something falling on the roof. I continued reciting. I started feeling something in the room.

"I felt my mouth becoming bigger and bigger. I started losing my ability to form words. My feeling was that my lower lip had stretched to my lap. I felt weak in my body. I became very sweaty. My experience was like that of a neighbour of mine who said his head seemed to grow to an enormous size."

Popo Bawa gets annoyed if villagers deny his existence -- a fact to which Khamis Juma Hamad says he can testify.

Hamad, a retired village chief now aged 75, said that in 1971 Popo Bawa spoke to terrified villagers on Pemba through a girl possessed by the monster.

"I am Popo Bawa," said the girl, called Fatuma, speaking in the unnaturally deep voice of a man. "You have challenged my existence so I have come to prove I am here."

Seconds later, he says, the villagers heard the sound of a car revving and a rustle on a nearby roof -- signs of Popo Bawa. "The people felt cold, almost paralysed. They were terrified."

Source: Reuters
http://today.reuters.co.uk/news/newsArticle.aspx?type=oddly
EnoughNews&storyID=2005-05-16T011620Z_01_DIT604532_RTRIDST_0_
OUKOE-TANZANIA-MONSTER.XML
---
- BETTER LATE THAN NEVER DEPARTMENT -
Late Witch Attack, 1924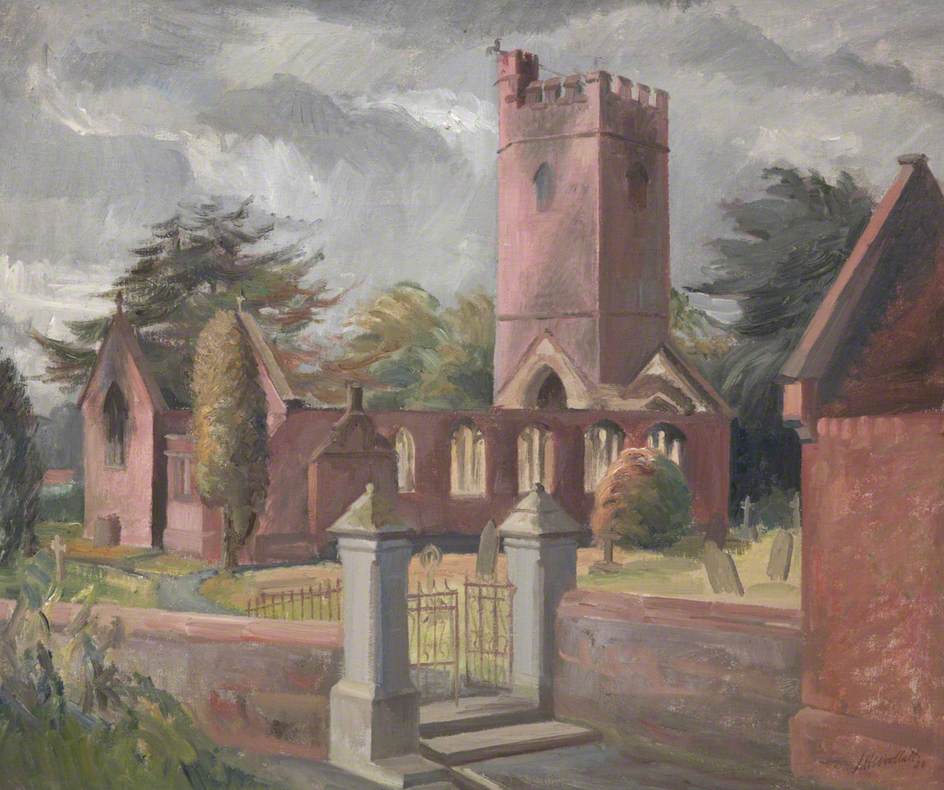 The Beachcombing's Bizarre History blog has long had an interest in witchcraft from western Europe and particularly bizarre late examples of witchcraft including alleged human sacrifice in Britain during World War II and even some witch killings in the nineteenth century. Here is a case of late witchcraft scratching: it was sincerely believed that if a witch had overlooked you then the best thing was to scratch said witch till blood fell thus ending their magic hold over you. In another post Beach and latterly a reader, Jill has gathered various examples of these stretching back through the centuries. The most recent British example comes, apparently, from 1924 and involves one Alfred John Matthews. This example appeared in our earlier post but we now have access to the full details of the case courtesy of Coxhead's Devon Traditions & Fairy Tales and some contemporary news reports. There is no question that it deserves a wider audience:
A remarkable defence was set up by a man charged at Cullhompton Petty Sessions, on Monday 8th December, 1924, with having assaulted a woman on 21st November. He declared that the woman had 'ill-wished' him and 'bewitched' his pig and he declared that the police should raid her house. The defendant was Alfred John Matthews, aged 43, a smallholder living at Clyst St. Lawrence. He was summoned by Ellen Garnsworthy, a married middle-aged woman, of the same place, who alleged common assault, on the 21st November.
The details are 'enchanting', one can only imagine the shock of Mrs. Garnsworthy as a neighbour, she had a passing acquaintance with, grabbed her as she walked past.
Ellen Garnsworthy stated that on her way to fetch water on the 21st November she passed defendant's door, and as she did so Matthews put out his hand and caught hold of her. She had to pass his door a second time and he grabbed both her arms. She felt a sharp pain, and her arms began to bleed. Witness was frightened, and said she would fetch her husband. Defendant said: 'Perhaps that will teach you to leave other people's things alone.' Witness declared that she had never touched anything of his, and that she did not understand his meaning. Defendant thereupon said, 'I have something else inside for you' and witness thought he meant a gun, and that he would shoot her.
She understandably legged it. The policeman who was called to restore order stated that there were five scratches on Ellen's left arm and four on the right. The scratches were as long as five inches… Clyst St Lawrence (pictured) is just to the east of Exeter, hardly the wildlands of north Devon, where things really did get out of hand at times. Why did the man so fear Mrs Garnsworthy? He told the magistrates that she had a crystal: which led to some low humour in court because several heard the word 'pistol'. A crystal would be a fairly exotic thing to have in a house today. But they seem to have been more common in Edwardian England in an age when spiritualism (and various other creeds) were encouraging contact with 'the other side'. There is only one credible Ellen Garnsworthy that Beach has able to find in the British censuses from these years. She was born in Sandford in Devon (another part of the county) and, if this is the same Ellen, she would have been about 67 when the attack took place. An outsider of a witchy age, then. Did she have a cat?
Perhaps the best line came at the end of the case when Matthews was sentenced to a month's imprisonment and was told that the fallacy of witchcraft had died out years ago.
Oh, no it didn't. It hasn't with some of us. I say there should be a raid on that house.
Matthews was convinced that his pig couldn't fatten, hence the overlooking. Perhaps it did rather better while he was in jail.
Source: Beachcombing's Bizarre History Blog
http://www.strangehistory.net/2014/09/16/late-witch-attack-1924/
---
Sign up today for Bizarre Bazaar and Conspiracy Journal Magazines