Conspiracy Journal Photo Page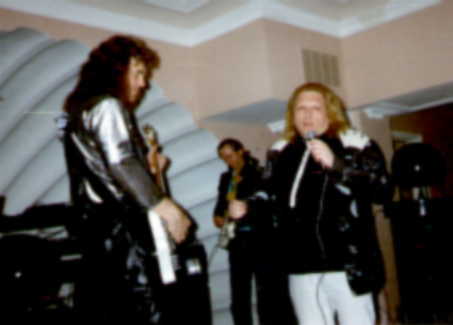 Here is Mr.UFO himself - Timothy Green Beckley - rocking and rolling with Jerry Wills and Randy Winters at the Phoenix Expo. "It's not all lights in the sky!"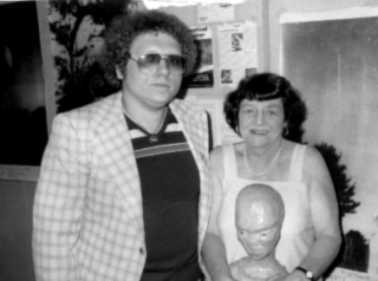 THERE ARE ALIENS AMONG US!
Tim Beckley and the "Grand Dame" of
UFO abductee's - Betty Hill.
Seen here with her little alien "buddy."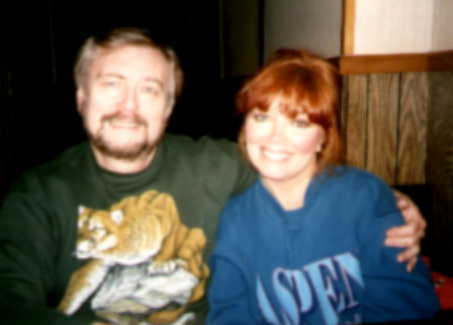 At home with Brad and Sherry Steiger. Life sure is easy in Iowa!
Alien which PENTHOUSE Magazine maintained was real. Footage of same "creature" taken from the made for Showtime movie ROSWELL with director, "he's no dummy," Paul Davids in a cameo role as a military photographer getting the surprise of his life.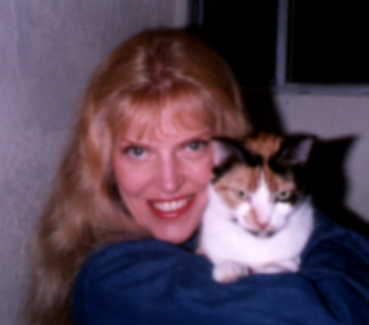 Diane Tessman is almost pur-fect here as she
cuddles her favorite kitty, one of many
that she has adopted and cares for
when not channeling Tibus. Diane is author of
EARTH CHANGES BIBLE, 7 RAYS OF THE HEALING MILLENNIUM
and PASSPORT TO HEAVEN which she co-authored
with Tim Beckely, Mr.UFO.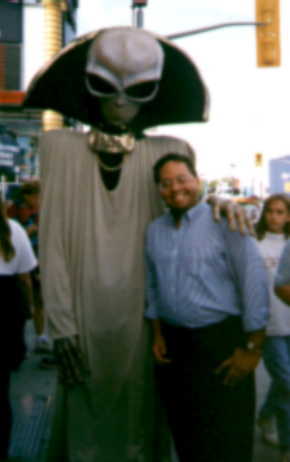 Fellow UFOlogist and friend, Scott Corrales, is towered over by a visitor from the far off reaches of space as he vacations in Niagra Falls.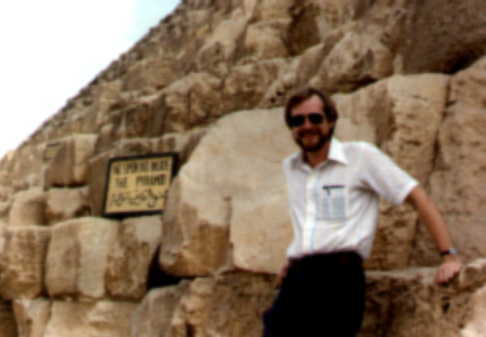 UFO and Paranormal researcher, Tim Swartz, seen here taking a break after visiting the Kings Chamber at the Great Pyramid in Egypt. Swartz has visited most of the existing wonders of the ancient world, but is most happy home with his wife, two cats and dog shadow.